Edge And Lana To Star In WWE Film "Interrogation"
It's another WWE Films project with Lionsgate.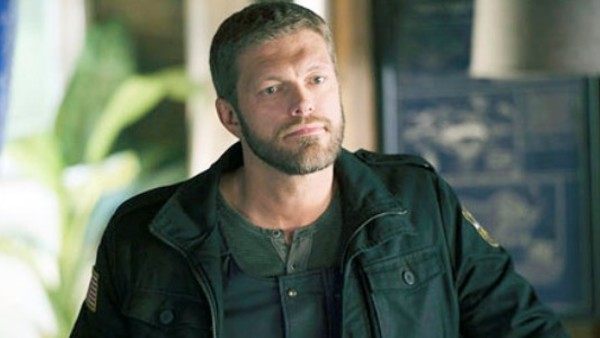 World Wrestling Entertainment announced on Tuesday that Hall of Famer Edge is set to return to the company to star in the WWE Films release; Interrogation. The movie will also co-star current WWE diva Lana. As noted by
WWE.com
, Interrogation is the third installment in the Lionsgate Action Six-Pack, a series of films between WWE Studios and Lionsgate meant to showcase emerging talent. Following his in-ring retirement in 2011, Edge (real name Adam Copeland) has moved on to an acting career that has seen him land a recurring role in the Syfy channel show Haven. Lana, whose real name is CJ Perry, has acting credits of her own. She's appeared in some television shows and is in the movies Pitch Perfect 2 and Soul according to her
IMDB profile
. She's done a phenomenal job of portraying the "Ravishing Russian" Lana that is the manager of Rusev. Despite not being a wrestler, she's one of the best divas in terms of promos. Her acting training has certainly helped her WWE career. A report from
PWInsider
noted that WWE actually acquired the script in 2002, so it took them 13 years to develop it. That's the film business sometimes. Here's a synopsis:
"With a bomb set to go off in Las Vegas on one of the busiest betting days of the year, the story focuses on a brilliant interrogator called in to question the prime suspect. As time runs out, we soon learn there's an even bigger plan in place for both of them."
Here's a tweet from Edge with a video included with him talking about the film. https://twitter.com/EdgeRatedR/status/572803509713838081 Lana also posted a tweet with a video of her saying she saves the day. https://twitter.com/LanaWWE/status/572827546758344704 A lot of times when WWE stars film movies they end up being off television for anywhere from 4-6 weeks. We've seen that in the last year for the likes of Randy Orton, Dean Ambrose, The Miz and Summer Rae. For Edge it doesn't matter since he's retired, but Lana is a regular with Rusev. It would be hard to write her out. No word on when the film starts production although it's usually soon after this info is released. It might be a month or two until we know more.
Create Content and Get Paid
---