Edge Finally DELETED From WWE... AEW Debut Soon?
Sexton Hardcastle is #AllElite... soon?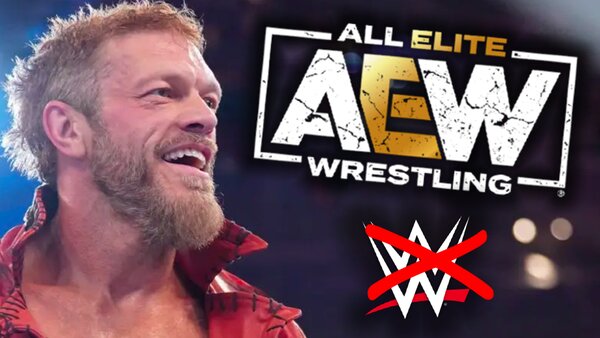 Edge has finally been removed from WWE's 'miscellaneous' internal roster ahead of his contract with the market-leading wrestling promotion expiring this Sunday, 1 October.
Dave Meltzer revealed Edge's expiry date on Wrestling Observer Radio, noting that the Canadian could feasibly show up at AEW's WrestleDream pay-per-view that same day. The 49-year-old has been continually linked with the Tony Khan-helmed group since his WWE future was thrown into question earlier this year.
Elsewhere, PWInsider's Mike Johnson reported on Edge's WWE roster removal. Although Edge was still down as an active Superstar on WWE.com at the time of writing, he has now been pulled from the Misc. section of WWE's internal roster, having previously been removed, and then added back with the Misc. category.
WWE typically uses Misc. to categorise wrestlers who are injured or not part of the regular touring roster, despite having a connection to the promotion. 'Stone Cold' Steve Austin and Braun Strowman are currently housed there, for instance.
Johnson notes that there is a belief Edge will be free and clear to sign for other wrestling promotions from 1 October. Khan's company had previously made a play to sign the veteran in 2019, prior to his blockbuster Royal Rumble 2020 comeback for WWE.