Edge Is Going To AEW (… According To WWE!)
The Rated-R Superstar's contract is winding down. Does WWE even want to retain him?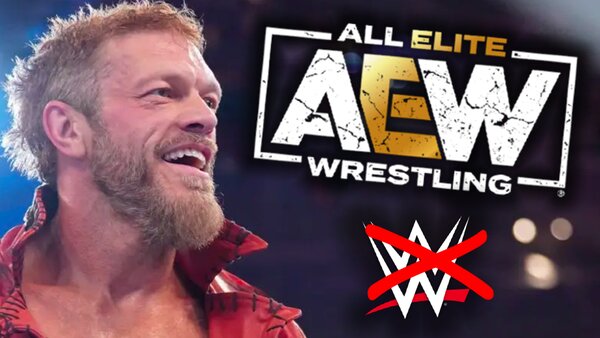 While the wrestling world is abuzz about the future of WWE Hall-of-Famer Edge and whether he could land with rival promotion AEW, news has circulated that the Rated-R Superstar actually gave the company an opportunity to keep him onboard.
Edge defeated Sheamus on SmackDown last Friday in the last match on his current WWE contract. In an interview with the FAN Morning Show, Edge said that his contract expires at the end of September, though it's not clear whether that means he would be free and clear to show up wherever he wants the next day.
This of course has led to speculation that Edge could wind up in AEW, which is home to lifelong friend Christian Cage and fellow North Carolinians FTR, who trained with him before his return at the 2020 Royal Rumble.
Now, PWTorch is reporting that Edge actually "presented to WWE what it would take to retain his services, but WWE declined to meet his request." That has led to some within WWE believing that the Ultimate Opportunist is likely headed to WWE's chief rival, as AEW would likely be willing and able to pay to bring Edge into the company.
Edge potentially jumping to AEW is not a new rumor, but in light of the report that WWE turned down a proposal from the Hall-of-Famer himself to stay with the company, that speculation just heats up even more. If he's not staying with the industry leader, there really is only one logical destination for someone with his stature and at this late stage in his career.
But until Edge's WWE contract actually expires and he turns up elsewhere, this is just a lot of fun rumors and handicapping.