Edge Talks 'Taking Positives' From His Controversial Relationship With Lita
How did he and Matt Hardy rescue a shattered friendship?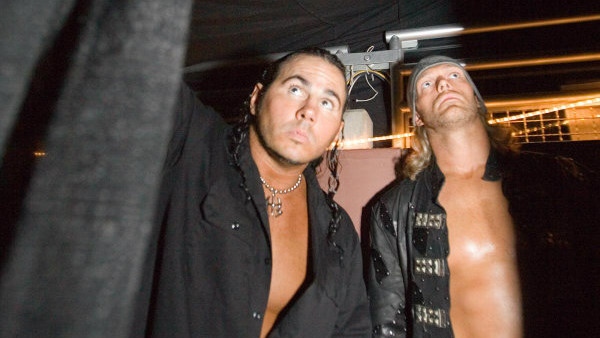 Edge discussed his controversial 2005 'love triangle' situation involving Lita and Matt Hardy during an interview with Pete Rosenberg recently.
According to the 'Rated-R Superstar', it was vitally important for him to personally face up to what he'd done (romancing Lita behind Matt's back) and try anything he could to rescue some positives from the situation. That was also true once his relationship with Lita ended.
Edge said Hardy was naturally heartbroken and angry, but that he agreed everyone had to learn a lesson from the drama and move on to become "stronger performers" and "stronger people". That was a remarkably adult way of looking at things considering what had just happened to him back in 2005.
Once news leaked that he and Lita were an item, Edge found it difficult to look back on his prior friendship with Matt and piece together all that had brought them to that point. At the same time, he felt selfish when worrying about himself.
It says a lot for Matt, Lita and Edge that they were able to put real-life heartache to the side and further their careers.
Create Content and Get Paid
---