Eli Drake Signs With WWE, Debuts As LA Knight At NXT TakeOver: Vengeance Day
Former Impact/NWA star Eli Drake renamed LA Knight in WWE NXT TakeOver debut!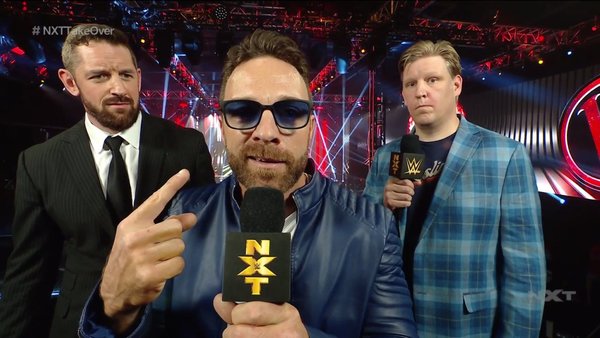 Eli Drake has been signed by WWE and rechristened LA Knight, having debuted as part of last night's NXT TakeOver: Vengeance Day Kickoff Show.
PWInsider reported that Drake had signed with the promotion prior to the show. Sean Ross Sapp of Fightful then confirmed that the former Impact Wrestling and NWA star was backstage at TakeOver.
Renamed LA Knight, the 38-year-old interrupted the Kickoff Show panel by running Sam Roberts off, threatening Wade Barrett, and claiming he'd arrived to inject star power into the affair. A straightforward promo then saw him confirm his new ring name while telling the NXT and North American Champions to keep their eyes open. He's coming for them, and NXT is his game now.
Knight was with WWE for a brief period between 2013 and 2014, competing as Slate Randall until he was let go following a disagreement with former WWE coach Bill DeMott.
Triple H threw praise at the newcomer during his post-TakeOver media call:-
"I've been a fan of his since he was here the first time. And you know, there's a lot of reasons on his side, and our side, as to why that didn't work out that time, but I was a fan of his then, I was a fan of his work and his promo skills, and everything else as he went along his journey, and I've always thought when the time was right, he'd be great, and the time was right. Phone calls were made, and interest was on both sides, and it just went from there. It was smooth and easy, you know? He wants to be in a place where he can have the biggest platform in the world, and that's here, and I want to give it to him. So we're going to run with it and see where we can go, and there is no ceiling."
Knight's last big win was with the NWA, though Billy Corgan's group has largely sat idle since the onset of the global health crisis in March 2020. He is best known for his four-year Impact run between 2015 and 2019.