Emma Suffers Back Injury At WWE Live Event
Star will undergo surgery on Wednesday.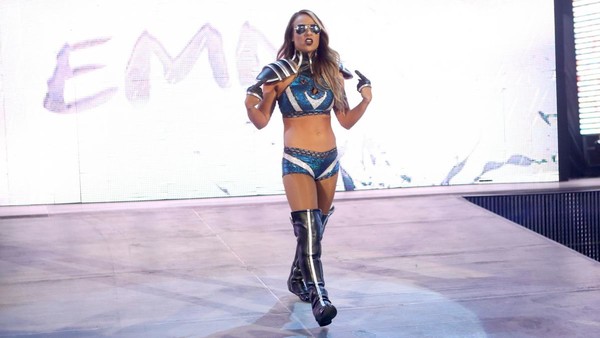 WWE.com is reporting that Emma suffered an injury at a live event and will require surgery. How long she will be out of action is not yet known.
The injury - a ruptured disc in her back - occurred during a live event in Charlottesville, VA. According to WWE physician Chris Robinson, Emma underwent an MRI which revealed that further action needed to be taken. The star revealed on Twitter than she will go under the knife on Wednesday. After that, an estimate regarding her recovery time should be available.
Emma signed with WWE in 2011 and made her Raw debut in 2014, soon forming an alliance with Santino Marella. The pair feuded with Fandango and Summer Rae, but the partnership ended when Marella retired. Emma floundered on the main roster, but returned to NXT, where a heel turn and partnership with Dana Brooke revitalized her career. She returned to Raw just before WrestleMania 32, and Brooke debuted on the program last week, reuniting the pair as a team.
Emma was also infamously fired and rehired in the same day in 2014 after an incident involving a shoplifting arrest, but she was eventually cleared of all charges.
Create Content and Get Paid
---