Enzo Amore Suffers Serious Concussion At WWE Payback 2016
Frightening injury takes place in the opening match of the show.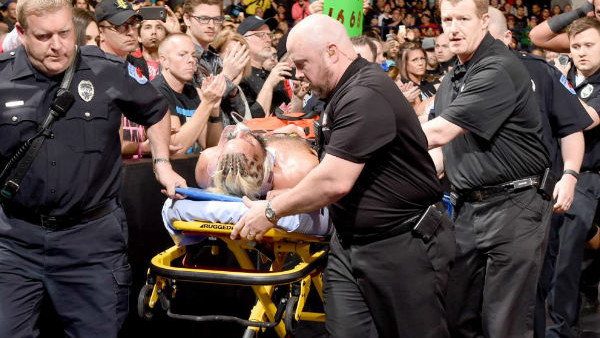 A frightening moment took place during the opening match of the Payback card when Enzo Amore suffered a serious injury just several moments into the show.
Amore and his partner Big Cass were competing in a tag team tournament contest against The Vaudevillains to determine a new number one contender for The New Day's championship when a usually routine spot went terribly awry.
Simon Gotch went to toss Enzo outside the ring and as he went to slide beneath the ropes, the side of his head impacted the ropes in an awkward way and appeared to knock him unconscious. If you watched closely, you could see Amore's eyes roll back into his head as he landed on the floor, and as he lay there still with labored breathing, the match immediately came to halt.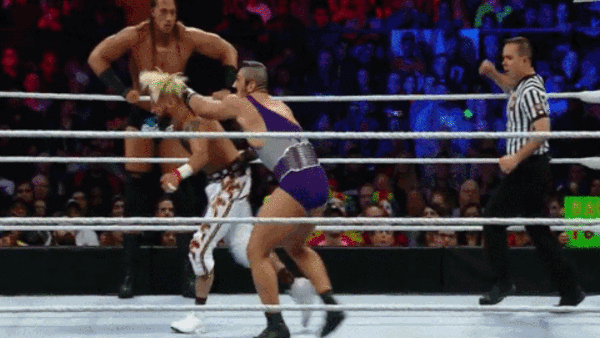 Gotch, not realizing that Enzo was injured, attempted to lift him off the mat but the referee quickly waved him off, and it was at that moment the severity of the situation began to set in. While The Vaudevillains made an effort to stay in character, Cass was visibly shaken and The New Day - seated on the floor at ringside - could also be seen with concerned looks on their faces. The bout was called off and Enzo was carted out of the arena on a stretcher wearing an oxygen mask.
The incident deflated the crowd considerably, and both Sami Zayn and Kevin Owens, who were up next, were clearly shaken up by the injury to their friend.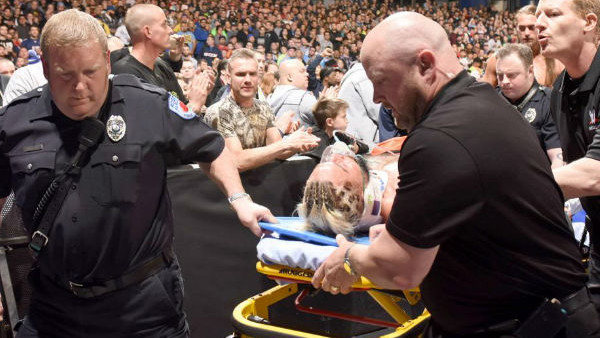 Throughout the night Michael Cole continued to provide updates on Enzo, who was transported to a local medical facility but thankfully was talking and able to move his extremities. Toward the end of the show Cole delivered the news that the newly called-up superstar had been diagnosed with a concussion but thus far all other tests had been negative, a statement that was confirmed by WWE on their official Twitter account, with a follow-up that he has been officially released from the hospital.