Eric Bischoff Provides Health Update On Hulk Hogan
Eazy E chimes in on the Hulkster's ongoing health issues.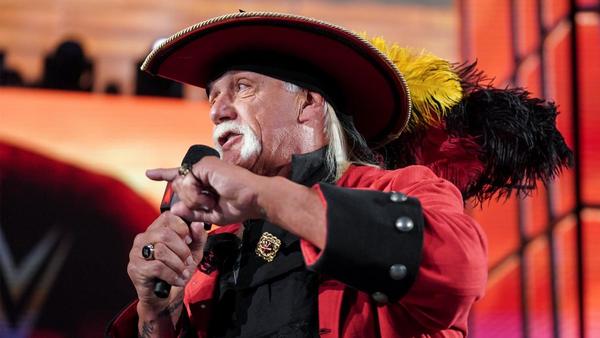 Following recent comments from Ric Flair about how Hulk Hogan is dealing with some major health issues right now, Hogan's long-time friend Eric Bischoff has moved to provide his own update on the Hulkster.
Speaking on his 83 Weeks podcast (as per Wrestling Inc.), Bischoff explained how Hogan is still training despite the clear wear and tear on his body over the years.
As Bisch explained:
"I was just with Hulk a week-and-a-half or two weeks ago, and he is training. Although the training is a little bit different than it used to be, he's doing physical therapy for four or five days a week, a couple hours a day. [He] gets home and spends another house or two in the gym and is eating as healthy as he can eat, and I'm sure he's praying his heart out to try to get a lot of the mobility back that 17 back surgeries and a couple hit replacements will take away from you."
These comments from Bischoff come in the wake of the Nature Boy saying how Hogan had 25 surgeries across the past ten years. Similarly, Hulk's daughter Brooke made the same sort of remarks during a recent podcast appearance, with her adding how her father's latest surgery felt like the "winning ticket" in how successful it has been.
The last time WWE audiences got to see Hulk Hogan was at WrestleMania 37, where he hosted the two-day Showcase of the Immortals alongside Titus O'Neil to an extremely mixed reception from those in attendance at Tampa's Raymond James Stadium.
Create Content and Get Paid
---