Eric Bischoff Says THIS Wrestler Was The Hardest To Work With
Former WCW chief and WWE star Eric Bischoff reveals who was hardest to work with.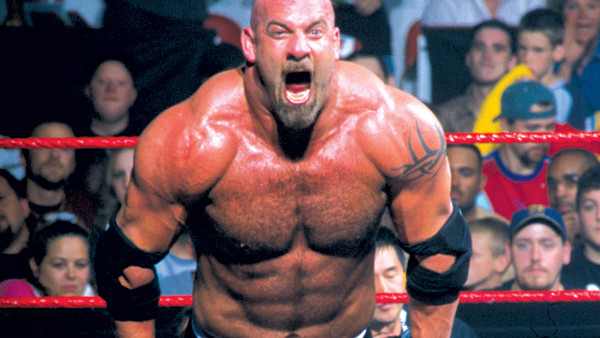 Goooooooooldbeeeeeeeerg.
Eric Bischoff revealed, via his '83 Weeks' podcast, that none other than Bill Goldberg was the most difficult wrestler he ever had to work with during spells in WCW, WWE and TNA. When asked to elaborate, the Bisch said that Goldberg was challenging "on a consistent basis", but not always for the worst reasons.
As WCW chief, Eric had a lot on his plate. Bill was also a rank rookie in pro wrestling circles when he burst onto Nitro in 1997, and his "intense" and "emotional" mindset often made things harder for company management behind the scenes. At the same time, Bischoff could see that Goldberg was always "a bit of a perfectionist who put a lot of pressure on himself".
That's something Eric thinks is still both a blessing and a curse for Bill.
It's interesting that he'd name Goldberg the hardest to deal with, but then defend him too. Being fair, Bischoff could see that WCW's pet project was never truly comfortable in the wrestling biz - that, combined with his natural aggression and intensity, sometimes made things fraught backstage.
Create Content and Get Paid
---