Eva Marie Teases WWE Return
Is All Red Everything coming back?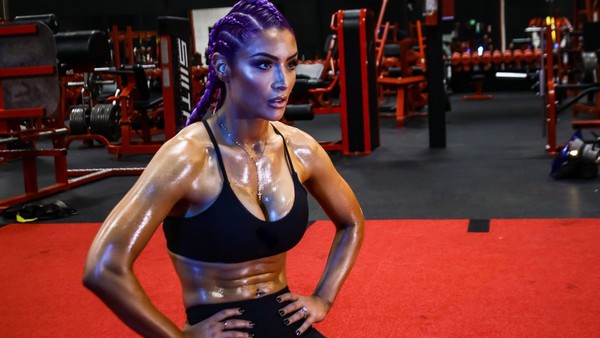 Former WWE and Total Divas star Eva Marie has teased a return to the company in a recent interview with TV Insider.
Marie (who now goes by Natalie Eva Marie) was recently eliminated from the second season of Celebrity Big Brother in the USA, and following her exit suggested a comeback could be on the cards. Speaking to TV Insider, she said:-
"I'm always going to have that itch. I absolutely love wrestling. You never know. It's one of those things where things have totally taken off for the women of WWE...Of course, if the opportunity arises and the timing is how it's supposed to be, I definitely would come back to shake things up because I can always bring the heat. That's for sure."
Marie continued by denying that she was approached for an appearance at last month's Royal Rumble, but admitted discussions were ongoing, saying:-
"There has been e-mails and talk and exchanges back and forth...there has definitely been talks for sure."
Eva Marie's last WWE appearance came on the SmackDown go-home show ahead of SummerSlam 2016, she was subsequently replaced by Nikki Bella at the event after being suspended for violating the company's wellness policy, and left WWE on 4th August 2017.
Would you like to see All Red Everything back in WWE?