Every AEW World Championship Reign Ranked Worst To Best
AEW's biggest prize has a rather sordid history!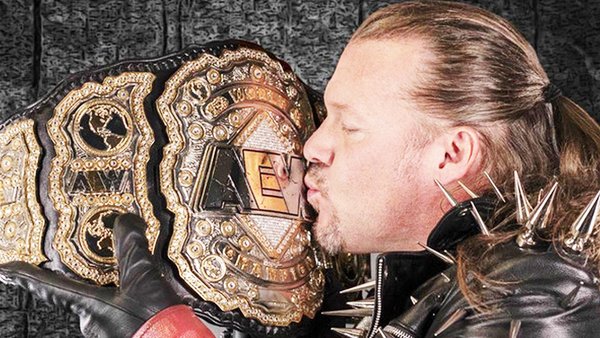 The AEW World Championship is in a rather precarious place right now. The big, beautiful, golden belt is supposed to act as the beacon of the industry, adorning the waist of the absolute best wrestler in the world - so long as you consider it a worthier prize than WWE's World Titles, of course.
Regardless, the fact that it's currently vacated as a result of backstage drama and personal problems feels like a slap in the face, not only for fans but for all the wrestlers who covet it, and the ones who have worked hard to make it feel important.
The title has seen seven reigns throughout AEW's somewhat short history. It's safe to say that not all have been as good as others, with some acting as an example of the promotion's prestige and others proving that it's still yet to have ironed out all of its kinks.
So, with a new AEW World Champion on the way at Grand Slam, let's take a look back on the history of this belt by talking about who made it feel special and who dragged it through the mud.
7. CM Punk - Second Reign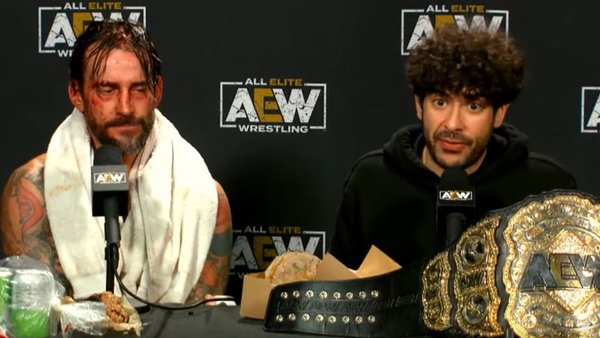 Won: All Out (04/09/2022). Previous Champion: Jon Moxley. Length: 3 days.
If this comes as a surprise to you, then you've clearly been hiding under a rock for the past couple of weeks; although, to be honest, you're probably better off there. It's one of the biggest controversies in AEW history and the worst thing to have happened to the belt, by far.
There's probably no need to recap the bizarre circumstances surrounding the beginning of this reign, as it's still fresh in the minds of many. Putting the belt on Punk felt pointless in the first place, as his impromptu squash match against Moxley on Dynamite felt like a clear indication that AEW was going all in with their reliable champ - oh, if only.
Sadly, the strange hot potato tossing of the belt from Moxley to Punk between Dynamite and All Out was only the beginning, as it was the aftermath that really sullied the scene. After winning the prize, Punk did what any good champion should, and went off on a jaded rant about his ex-friends and co-workers. Wow.
The news surrounding his backstage altercation and suspension has been all anyone is talking about lately, and it has turned the main event picture into more of a reality TV show than wrestling. You can complain all you want about WWE, but a wrestler holding the main titles for over two years is better than this crap.