Every Champion In WWE (And Who Should Beat Them)
Here's who needs to hold all of WWE's Raw, SmackDown and NXT belts next!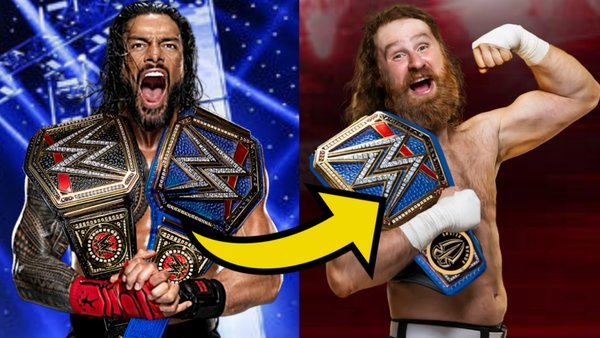 This is finally the year.
"Finally" implies that fans are choking for this Roman Reigns ride to end. Most aren't, but the seemingly flawless 'Tribal Chief' can't hold onto WWE's top prizes forever - title switches are part of the biz, and no champion is ever immune to change.
So, who should take that Undisputed WWE Universal crown away from Mr. Reigns? Is it one person? Two? Triple H's creative team has loads of questions to answer, and that's just the start of it. They'll also have to decide who gets all of the other belts on offer next as well.
NXT UK was swept aside with one mighty stroke of a red pen, but the core NXT scene still has five different titles to worry about. Then, there are all the other championships littered across Raw and SmackDown's main roster too.
If you need some more questions, try these on for size. Who's beating GUNTHER for that Intercontinental Title? Who ends Bianca Belair's lengthy Raw Women's run? Will a legend come back into the fold to reclaim an old midcard belt?
Here's what the future holds.
13. NXT Women's Tag Team Titles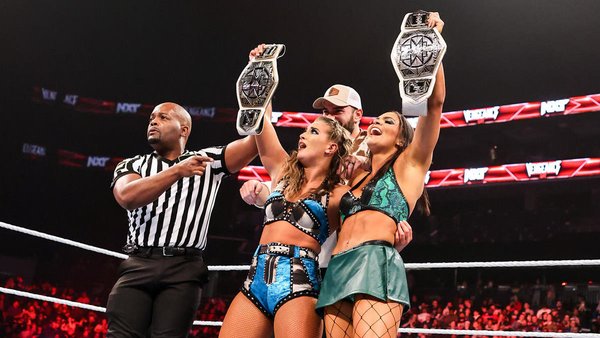 Champions: Fallon Henley and Kiana James
Who Should Beat Them: Damage CTRL
Being honest, WWE don't need the NXT Women's Tag Team Titles. They're only slightly less credible than the much-maligned main roster versions, but they still feel like they'd be an afterthought during company creative meetings. If anything, the NXT ones were made for thrown-together teams.
That changes soon.
Fallon Henley and Kiana James just won the things at Vengeance Day, but this writer predicts they'll soon lose them to a main roster group looking to re-establish some dominance. Oh yes, Dakota Kai and IYO SKY bagging those things sounds about right. Stay tuned for why a little later!