Every WWE Double Champion Ranked From Worst To Best
Where does Seth Rollins stack up against the other Champ Champs?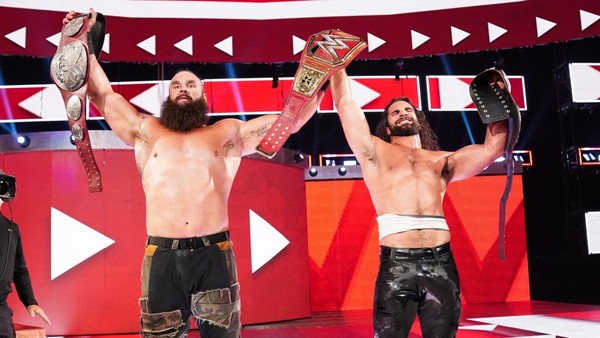 A few caveats here, (because it's belt stuff), but feel free to send all rage and bile to the comments section if somebody is missing or disputed in this list. Otherwise, the rules are as follows:
- Being a double champion in this context refers specifically to winning two championships, not merely holding two belts. Daniel Bryan proudly held the WWE Heavyweight and World Titles aloft at WrestleMania XXX, but did so as the singular WWE World Heavyweight Champion. Similarly, Chris Jericho (who, belt collector that he is, still features) beat Stone Cold Steve Austin and The Rock in one night, but did so to unify the prizes, not hold them both simultaneously.
- Several stars have achieved the feat more than once, but won't appear each time - this will assess how they performed when trusted with the duty. If it could even generously be considered as such.
- All attempts to crown double champions count, even if they were stripped the next day or same night for rules and regulations changed or adapted by the company at various points. They're making it up as they go along, but this list will at least try not to.
- "Worst" and "Best" are selective subjective, as they always are, with no strict science applied to individual reigns.
In the interest of opening with a bit of positivity, here's to all the Champ-Champs for earning Vince McMahon's trust, no matter how briefly...

24. Bob Backlund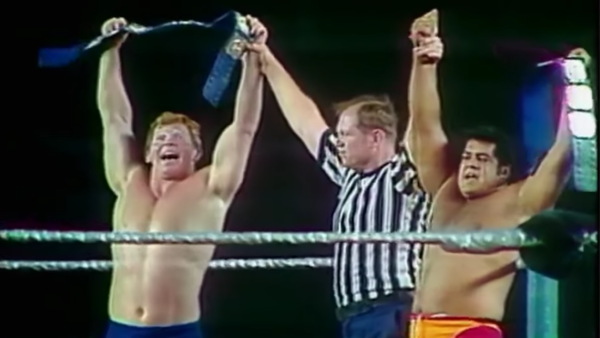 The original WWE superteam, current and former Heavyweight Champions Bob Backlund and Pedro Morales teamed up to topple The Wild Samoans in the semi main event of a huge Shea Stadium card in 1980.
As top dog when the team triumphed, Backlund was ruled as being unable to hold the gold. The pair surrendered the belts that night, with Afa and Sika regaining them by virtue of winning a tournament for the vacated titles a month later.