Ex-TNA Star Says WWE Called Her About Working Royal Rumble
Someone in "upper" WWE management said no to this TNA cameo during the Royal Rumble.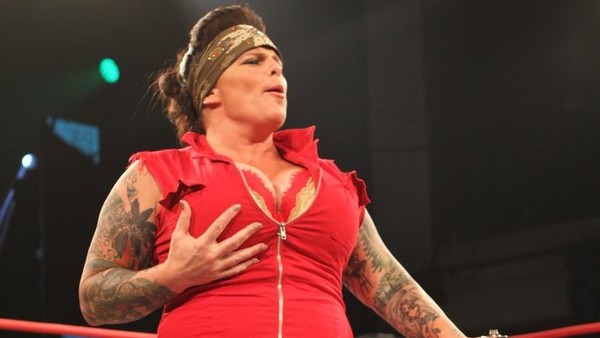 Ex-TNA stalwart ODB claims that someone from "upper" WWE management put a stop to her working a cameo spot in this past January's Royal Rumble match.
ODB told the 'Two Man Power Trip Of Wrestling' show that she "did get a couple of calls" from the company about appearing in the 30-woman match late-last year. Those phone conversations didn't lead to anything in the end though, because somebody said no - Vince McMahon would probably be a safe assumption there, but that's a guess.
The former four-time TNA Knockout Champion and two-time OVW Women's Champ (when she was in WWE developmental) isn't ruling out a future berth. ODB also said that she's never sure what the future holds, and indicated that she'd be willing to talk with WWE again if they fancied putting her in the 2023 Rumble.
That pay-per-view is currently locked in for the Alamodome in San Antonio, Texas on 28 January. WWE's official poster already shows off a string of stars, but ye olde "card subject to change" disclaimer could change things.
Will ODB be one of next year's cameos? It could happen.