Ex-World Champion Says He Was "Never Comfortable" In WWE
This former WWE World Champion says he was always worried for his job.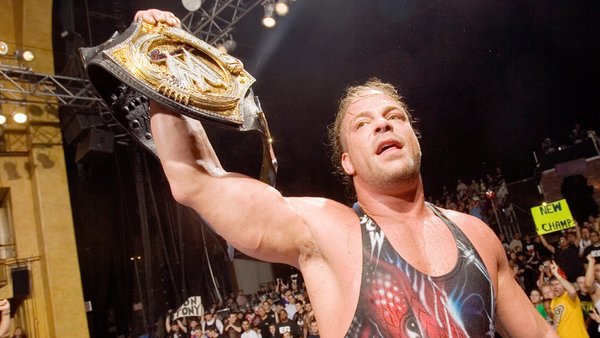 Rob Van Dam has said that he never once "felt untouchable" during multiple WWE stints.
The former World Champion appeared on Rene Dupree's podcast to reveal that he was always looking over his shoulder in the company and concerned about possibly getting fired; Van Dam was discussing WWE's recent string of mass releases when he launched into this personal recollection of yesteryear.
Despite being pushed heavily several times, especially between 2001-2006, RVD told Dupree that he "was never really comfortable" in Vince McMahon's world. Explaining why, he said that WWE went out of their way to "psyche" him out.
Going one step further than that, Van Dam also added: "They humbled me so much".
There was only so much of that Rob could take. Eventually, he started to appreciate the fact that he still had a job instead of thinking about ways he could improve or what creative direction his character might take next. Yes, WWE life became more about survival than anything else.
It's incredible to hear a former WWE Champion speak this way, especially one as clearly talented as RVD.
Create Content and Get Paid
---