Ex-WWE Producer Reveals Scrapped WrestleMania 35 Plans
What was really supposed to happen at WrestleMania 35 before Kofi Kingston caught fire?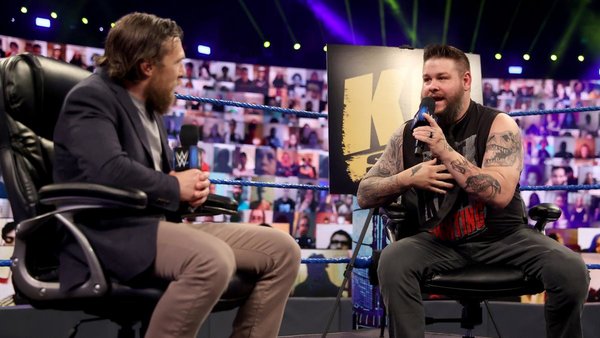 Kofi Kingston's WWE Title win at WrestleMania 35 will live forever as one of the great 'Mania moments. It was emotional, it felt organic due to rampant fan support and it was well-deserved after a decade plus of hard graft from the man himself.
It also wasn't WWE's original plan for the biggest pay-per-view of the year.
Former producer Shawn Daivari (older fans might remember him as a wrestler too) told the 'Two Man Power Trip Of Wrestling' podcast that it was actually Kevin Owens who was supposed to work Daniel Bryan for the belt on that show, not Kofi.
Plans didn't change until Kingston caught fire with the audience after replacing the injured Mustafa Ali in a lengthy 'Gauntlet' bout before Elimination Chamber 2019. Suddenly, all calls for KO to wrestle Bryan were put on hold and 'KofiMania' was born.
WWE didn't fully commit to a change in direction until the Chamber show was over though. There, fans cheered Kofi on again, and it was obvious that he was the natural pick to work for the title.
Daivari said nobody could begrudge him that spot after so many years.