Ex-WWE Star: "Really, I'm Responsible For AEW!"
This former WWE trailblazer says he changed the wrestling business forever.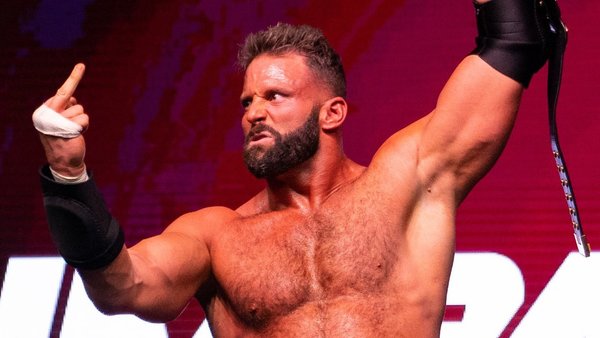 Matt Cardona claims he's "responsible for AEW".
There was a bit of tongue-in-cheek to the ex-WWE man's comments on the NotSam podcast, but he was keen to stress that his old YouTube show 'Z! True Long Island Story' changed the game for pro wrestlers when it landed.
Back then, Zack Ryder was lauded as a revolutionary for trying to get himself over via YouTube; Cardona had been struggling for house room on core WWE programming, so he bought himself a camera and started filming his own promos to try and get some attention.
It worked.
Matt isn't so sure shows like 'Being The Elite' (starring The Young Bucks, Kenny Omega and countless others) would've launched had he not set the table with 'True Long Island Story' first. There's no doubting the fact that Cardona inspired others with his initiative when wrestlers using services like YouTube/social media was hardly the norm.
Of course, it's a stretch to say that Cardona is "responsible for AEW", but 'Being The Elite' did grab attention for The Bucks/Omega etc and put them in the public eye before Tony Khan's operation was formed.