Ex-WWE Star Nia Jax BLASTS Becky Lynch
The former Nia Jax didn't have a lot of good things to say about ex-WWE peer Becky Lynch.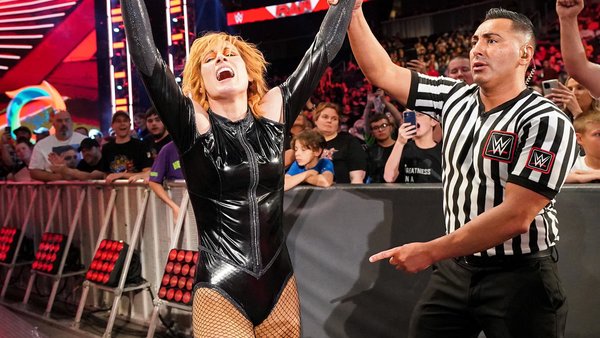 Former WWE star Lina Fanene (Nia Jax) posted some very interesting comments about Becky Lynch during a Q&A on her official Instagram page.
A fan took screenshots of Nia's answers and posted them on Twitter, and they're worth seeing. In one, Jax said that she doesn't recognise Roman Reigns as 'Tribal Chief', but that wasn't the most eye-opening exchange.
When someone asked if Nia still had a good relationship with ex-peer Becky Lynch, Jax shot back: "LOL! I don't think she has a good friendship with anyone!". Nia then included a laughing emoji to hammer home the point. Of course, she could just be teasing, but it's all rather...fascinating.
Becky's explosive relationship with Charlotte Flair has been well-documented in the past, and Jax didn't make a lot of friends on her way out the door either when leaving WWE last year. So, is this Nia playing with fans for a giggle, or is there something more to the situation?
It was certainly a random potshot during an otherwise-tame Q&A, and it's sure to get wrestling fans talking on social media.
The world awaits Lynch's response.
Create Content and Get Paid
---