Ex-WWE Star Recalls 'Practising Kissing Angle' In Front Of Vince McMahon
Former WWE boss Vince McMahon: 'What? We're all adults here! Don't be weird!'.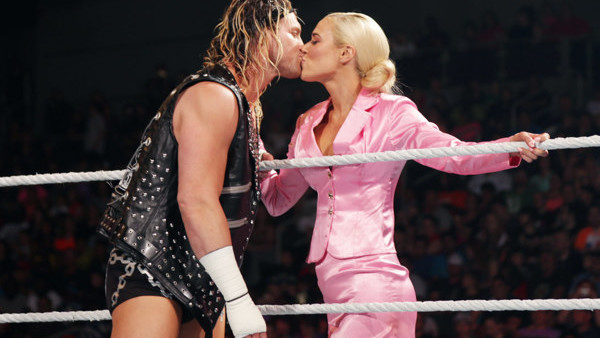 Former WWE star CJ Perry/Lana recently guested on Renee Paquette's 'Sessions' podcast to talk about her time with the company.
Perry recalled sitting in a room with her husband Rusev/Miro, Dolph Ziggler, Vince McMahon and John Laurinaitis back in 2015. The group were there to discuss an upcoming kissing angle between Lana and Dolph on TV, but most of them were pretty awkward with rehearsing it.
Miro, in particular, was "turning red in the corner". Trying to break the ice, McMahon laughed and said: 'What? We're all adults. What's the problem? We're all adults. It's professionalism. Don't be weird!'. Then, he asked to see Lana and Ziggler rehearse the kiss.
They did, but Vince wasn't happy with it. 'No, no, no, no...way slower", he barked. Then, McMahon got up out of his seat and showed everyone what he wanted...using Laurinaitis as his partner. According to Lana, the then-WWE boss didn't "fully kiss" Johnny Ace, but he did get "close".
She found it hard not to laugh, and said that Dolph was "dying" after seeing McMahon approach Laurinaitis so suddenly.
Meanwhile, poor Rusev was probably scarlet at that point.
Create Content and Get Paid
---