Ex-WWE Star Says Recent Release Was "Very Baffling"
And he absolutely, totally has a very valid point.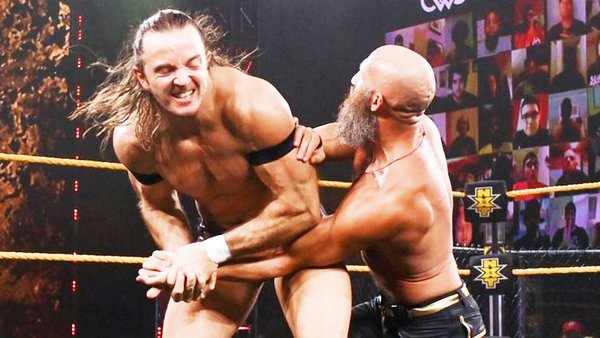 One of the countless names let go by WWE this year, the former Tyler Rust has detailed how he found his release from the company to be "very baffling".
To be fair to the 34-year-old - now going by the name Taylor Rust - he certainly has a point.
Signed by WWE and assigned to the Performance Center in December 2020, Rust was immediately put onto NXT TV as part of Timothy Thatcher's Thatch-as-Thatch Can segments, before more recently resurfacing as part of the Diamond Mine faction this June. Somewhat surprisingly, Rust's release was then announced on 6 August.
Since departing WWE, Rust competed for Ring of Honor at last month's Death Before Dishonor XVIII PPV, and he's now (as per Fightful) discussed his WWE exit on the ROH Strong podcast.
"The fact that I not only got signed, but got to TV right away, got used very well the entire time I was there. They put me with Malcolm [Bivens] - who is a tremendous mouthpiece, I recommend him so much - got paired up with Roderick Strong and Hideki [Suzuki], two amazing wresters, they painted me in a very good light and I can't complain and a single thing while I was there. It's just, out of nowhere, it was going great, and they let me go. It's still very baffling, but I don't dwell on negative things."
Rusk would also be very complimentary of WWE during his time under the NXT banner, and he had special praise for Shawn Michaels. As Taylor explained, the Heartbreak Kid is the reason he was put on NXT TV straight away, with Michaels having looked up Rust's matches online after being impressed by him.
In terms of what's next for Taylor Rust, he outlined that his main goal right now is to get a contract with another promotion rather than remain freelance for too long.
Create Content and Get Paid
---