Ex-WWE Star Shad Gaspard Missing After Beach Swim
Lifeguards rescued Gaspard's son before he went missing.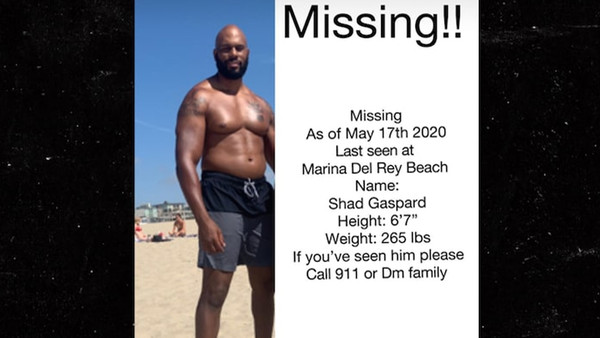 Former WWE superstar Shad Gaspard is understood to be missing at sea, following a swim at Los Angeles' Venice Beach.
According to a report by TMZ, Gaspard has not been seen since Sunday afternoon, when he and his son were caught in a strong current at around 4pm. As lifeguards rushed to help, Gaspard directed them to his ten-year old first. TMZ were told that another large wave hit shortly after, after which point Gaspard has not been seen since.
An official said that Gaspard "did submerge" during the wave. Divers and helicopters have since been deployed to assist in the search.
The LA Fire Department has disseminated a photo of Gaspard taken at the beach shortly before the incident. Anyone with any information is urged to call 911 or direct message Gaspard's family.
Gaspard, 39, was a member of tag team Cryme Tyme in WWE alongside JTG between 2006 and 2007. Since leaving wrestling, he has starred in a number of movies, notably providing stunt work in Black Panther. He also lent his body for Kratos' motion capture in 2018's PS4 hit God of War.