Ex-WWE Star Shoots On CM Punk's "Temper"
A former WWE man has given his balanced view on AEW's CM Punk-related drama.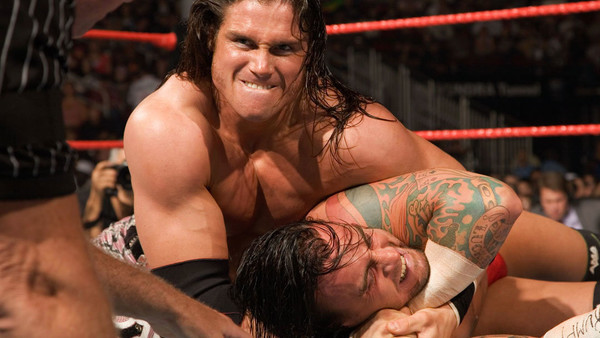 Former WWE star John Morrison has said that CM Punk "always had a temper".
Morrison told 'Bootleg Universe' that he witnessed Punk lose his cool on multiple occasions during their run together in WWE - the pair worked "close to 100 times" across ECW and main roster shows many moons ago, but Punk's propensity to get hot about certain situations didn't bother JoMo.
If anything, he liked that his peer was so passionate about things and actually cared about what happened with his character/in-ring during matches. Morrison gave a toss too, but he didn't express those frustrations with the same fiery outbursts CM did.
John was also asked to comment on the recent fallout from Punk's AEW run. According to Morrison, Punk obviously felt like the All Elite roster "deserved" his verbal lashing during a post-All Out press conference. He's not sure if that's true or not, but thinks his old rival must've had reasons for being so angry.
In an interesting moment, John added that Punk eventually became one of his "favourite opponents". It did, however, take them around 20 matches to properly click.
Create Content and Get Paid
---