Ex-WWE Tag Team "Said Sorry" To Legends For Their Gimmick
A former WWE duo made sure to apologise to various legends after leaving the company.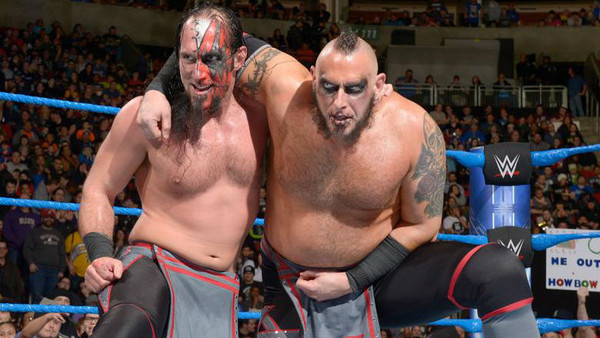 The Ascension "said sorry" to legends like Road Warrior Animal, Demolition and the Powers Of Pain after leaving WWE in 2019.
Both Konnor and Viktor made a point of contacting Animal, Ax, Smash, The Warlord and The Barbarian to apologise for their gimmick in the company. Why? Well, as Konnor told the 'Two Man Power Trip Of Wrestling' podcast, "it was the right thing to do".
The pair believed they'd disrespected The Road Warriors/Legion Of Doom, Demolition and the Powers Of Pain during their WWE run together. According to Konnor, few of the legends actually "gave a damn" about the apology, but it was important for the departing WWE duo to "clear the air".
They'd presented themselves as a modern-day homage to those iconic teams, and had actually claimed they were better than all of them. Being honest, The Ascension probs didn't need to say sorry for doing something every heel should do. Brag, basically.
Konnor and Viktor wanted to though - it was important for them to close that chapter and move on knowing they had a positive relationship with some childhood heroes.
Create Content and Get Paid
---