Ex-WWE, WCW & ECW Legend Announced For IMPACT Wrestling's Hall Of Fame
IMPACT Wrestling will honour this legend at Bound For Glory next month.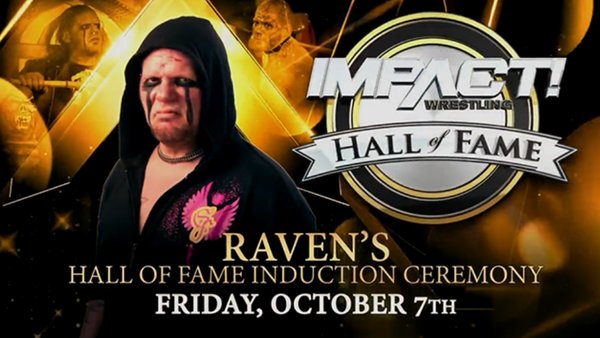 IMPACT Wrestling has announced that it will induct Raven into the company's Hall Of Fame at Bound For Glory on 7 October.
The pay-per-view, which will be headlined by Josh Alexander vs. Eddie Edwards for the World Title, is IMPACT's biggest of 2022. Now, thanks to the Raven announcement, it just got a little bit bigger - this is a neat honour for the former ECW, WCW, WWE and TNA man.
IMPACT's Hall Of Fame includes names like Sting, Kurt Angle, Jeff Jarrett, Earl Hebner, Gail Kim, Abyss, Ken Shamrock, Awesome Kong and Team 3D. Raven fits in with that kind of company, and even old-school ECW hardcores will get a kick out of seeing IMPACT pay tribute to his legacy.
Raven enjoyed an on and off seven-year stint in TNA/IMPACT between 2003-2010. He was also the NWA World Champion for a spell in 2005 (holding the title for 88 days), and helped the promotion out during some awkward early days.
IMPACT chiefs will recognise that on 7 October by inducting Raven. There's no word quite yet on who else will be in attendance for the ceremony.