Ex-WWE World Champion Teasing AEW "Joker" Appearance?
Will this former WWE star be the "Joker" in AEW's Owen Hart tournament?!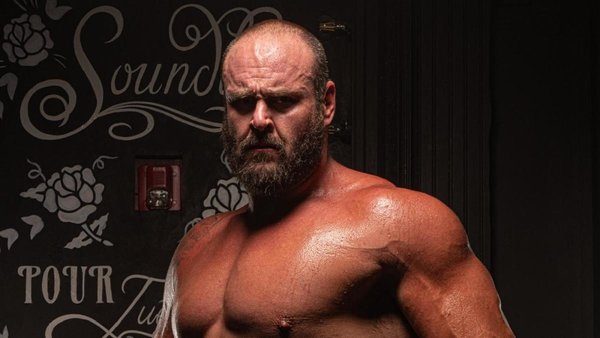 Former WWE star Adam Scherr might've just teased that he'll be the "Joker' entrant in AEW's Owen Hart Cup.
The one-time Braun Strowman posted an interesting short clip on his official Twitter page that has wrestling fans talking. In the video, Scherr licks a blade and asks: "Why so serious?". That, of course, is a nod towards Heath Ledger's portrayal of The Joker in 2008's Batman flick 'The Dark Knight'.
Some followers have already pointed out that Scherr was previously critical of Tony Khan and AEW - they reckon that'll work against him, and that there's just no way Khan would entertain bringing the former Universal Champion in.
It's also worth noting that AEW's "Joker" will face Samoa Joe on Wednesday's episode of Dynamite. That might've happened by the time you read this, so fans will know whether or not Scherr was booked. If so, then it could only be a one-off appearance anyway.
Scherr captioned his video with, "What doesn't kill you makes you stranger".
Keep an eye on this one, because it could be the big man's AEW bow. Or, he could be deliberately toying with people and plans to work a Joker-esque gimmick elsewhere.
Create Content and Get Paid
---