Ex-WWE Wrestler Calls Old Partner "Picky & Metrosexual"
WWE nearly dropped this big bombshell on the abandoned Nexus documentary.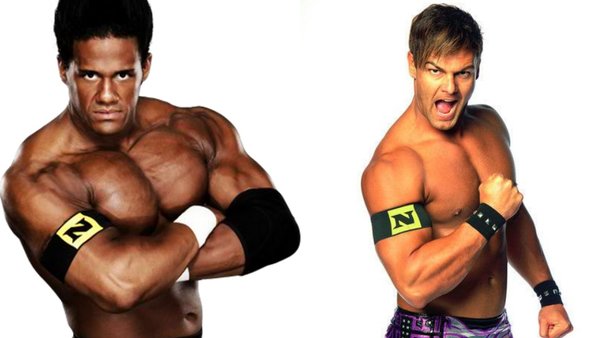 This was unexpected.
Former WWE star Fred Rosser, who worked in the promotion as Darren Young, revealed exactly what he would've said on the company's since-abandoned Nexus documentary last year. During his chat with the 'My2CentsPodcast', Rosser said that he planned to be open and honest about his entire run.
Also, he didn't really get on with stablemate Justin Gabriel at the time. In fact, Fred described Justin as "picky and metrosexual". That's the unexpected part - Rosser did say that he and Gabriel get on well nowadays. The entire gang does, actually. They "still stay in contact through a text thread".
"Picky and metrosexual" though? Yeah, few could've seen that description coming.
The ex-Darren Young was also keen to point out that his journey from the old NXT to New Japan Pro Wrestling is pretty remarkable. He's gone from working obstacle course skits (which he detested) to having some of the best matches of his career.
He sometimes wonders how different things could've been for him had NXT blossomed into what it eventually became a little earlier. Rosser missed the brand's sweet spot by a few years.
Create Content and Get Paid
---