Ex-WWE Wrestler Criticises AEW For 'Too Much Cursing'
This former WWE star doesn't like the language used on AEW Dynamite and Rampage.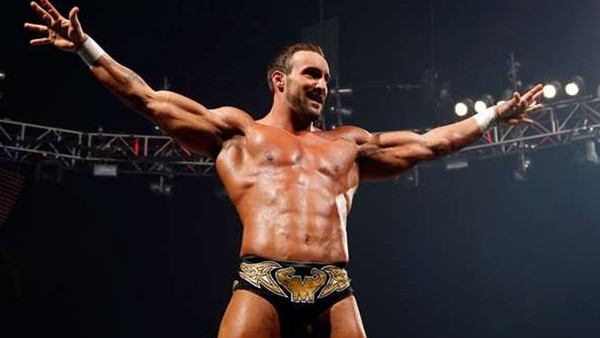 Former WWE star Chris Masters (who goes by Chris Adonis these days) has bemoaned "the amount of cursing on AEW" television.
Adonis posted on his official Twitter account to say he feels like the language used on shows like Dynamite and Rampage "is a bit much". Of course, that's just his own personal opinion, but it wasn't long before wrestling fans hit the comments to either agree or vehemently disagree with what the one-time WWE pet project was saying.
No surprises there - it is Twitter, after all.
Generally, AEW's promos have always been considered much looser than their counterparts over on WWE programming. That freedom gap has narrowed somewhat since Vince McMahon retired and Triple H took control of the company, but in-ring segments don't feel anywhere near as fleshed out beforehand in All Elite as they do in WWE circles.
Wrestlers often reach for some colourful language to illustrate their point and get in an opponent's face. That draws typical 'ooh-ing' and 'aah-ing' from AEW crowds, but Adonis isn't a fan of cursing for cheap reactions.
He'd like to see AEW tone that side of things down a little.
Create Content and Get Paid
---