Ex-WWE Wrestler Says She Was "Badly Bullied" In NXT UK
A former WWE worker says she was picked on and singled out during her time in NXT UK.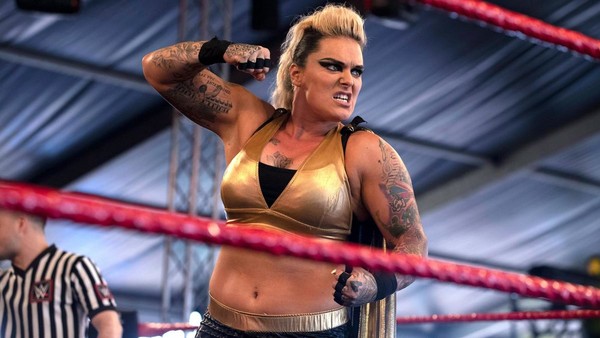 Former WWE performer Jazzy Gabert claims she was "badly bullied" during her time in London as part of the NXT UK roster.
Gabert told Rene Dupree's show that she "hated" her stint on the UK-based brand. In fact, she'd go so far as to call it "the worst thing [she's] ever done in [her] life". Jazzy's experiences on NXT UK were that negative, and she couldn't stomach some of the nonsense she witnessed there.
According to Gabert, WWE wouldn't play ball when she suggested raising enough money to go to the Performance Center in Orlando instead. They were dead set on her sticking around in London, but Jazzy just wasn't happy there.
She recalled one specific incident that really affected her; during a routine promo class, Gabert was horrified when another unnamed female wrestler handed her a speech that was heavy on English words the German worker had never come across before.
Jazzy viewed this as a deliberate ploy to humiliate her in front of everyone, and it worked. She broke down in tears because the situation was overwhelming and embarrassing.
That negative experience made her resent the wrestling biz for a spell.