Exactly How Good Was Dean Malenko?
'The Man Of 1000 Holds' was more than just an ARM BAR, but how much more?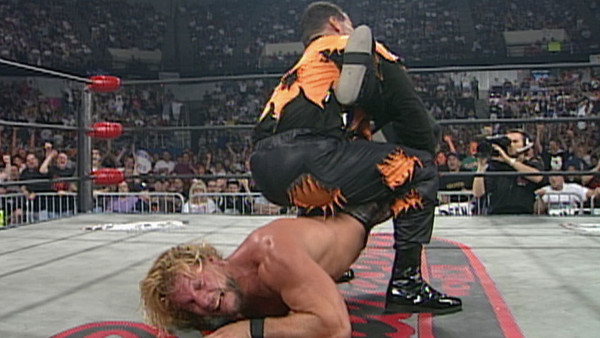 What's your favourite ever surprise pro wrestling pop?
Edge's 2020 return from retirement at the Royal Rumble? Stone Cold Steve Austin's run-in during the Rock/Mankind WWE Championship match on the January 4th 1999 edition of Monday Night Raw? Hangman Page's triumphant re-emergence as The Joker on the October 7th 2021 edition of AEW Dynamite?
The list could and should go on and on. Your writer's own personal favourite is probably Bret Hart's Royal Rumble 1994 entrance, dead leg and all.
That sort of memory comes from a) being old enough to have a vivid recollection of such a moment and b) wrestling being designed for reactions like this. Wrestling's got to walk a tightrope between being enjoyably predictable and having awesome surprises, and the full-throated roars that emerge from the two things merging is unlike much else.
'The Rated-R Superstar' had denied a lot of rumours about that aforementioned return, but his name was at very least in the conversation shortly before the show. 'The Rattlesnake' had been conspicuous - too conspicuous - by his absence before the glass broke on Mick Foley's finest night. Hangman Page had failed once before as AEW's Joker. It was time to own the role and succeed second time around. These shockers were allowed to exist as possibilities before they were made real.
Wrestling's cool. As was 'The Iceman', who provided a memorable scene many would have as their own favourite answer to the original question posed in this intro. More on Slamboree 1998 later though - Dean Malenko had to wait 20 years for a response like that...
CONT'D...