EXCLUSIVE: Big E Names The One Historic WWE Stable He'd Love To Join
Big E has found stable success in The New Day, but remains a huge fan of this old-school group...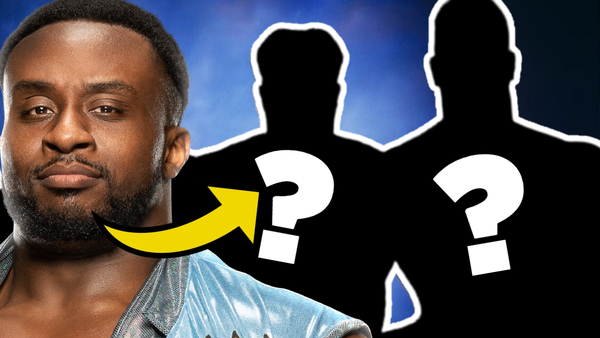 Big E has told WhatCulture's Adam Wilbourn that if he could have joined any WWE stable from any period in company history, it'd be the Nation of Domination.
Speaking in a new interview set to be published later today, the current WWE Intercontinental Champion revealed himself a fan of Ron Simmons and his group:-
"This might feel like a lazy answer but the Nation of Domination. That was the one as a kid… I just liked their presentation. I was also a huge Ron Simmons fan because for one, I grew up a big Florida State fan as a Florida kid and he was... I think he was a Hesiman Trophy candidate, which, if you don't know, is almost impossible to do as a nose tackle. He was one of the best defensive lineman to ever to do it, so Ron Simmons was my guy."
Simmons was a major college football star for FSU before moving into professional wrestling, finishing ninth in voting for the Heisman Trophy in 1979. His contributions were such that Florida State retired his jersey (no. 50) nine years later and in 2008, Simmons was entered into the College Football Hall of Fame.
E continued, showering Simmons' fellow Nation members Mark Henry and D'Lo Brown with praise:-
"And just again Mark Henry who is one of the strongest men to ever walk the earth. So from that standpoint too, just being into his strength stuff. They just were cool. It really was just down to that. Those guys were just really cool and if you go back and watch their stuff now and they're just massive human beings, my god, they're all… like D'Lo is the smallest and D'Lo's not tiny. They're all just massive humans. So I would say the Nation of Domination."
The Nation of Domination were active in WWE between 1996 and 1998. Formed by Simmons (as Faarooq) and manager Clarence Mason, their ranks were expanded to include Brown, Henry, The Rock, Kama Mustafa, and more, and helped facilitate Rock's colossal rise in popularity. The former Rocky Maivia's surge contributed to their eventual split in fall 1998.
Big E has recently been feuding with Apollo Crews on SmackDown, with the Intercontinental Champion telling WhatCulture he is looking forward to "whooping his *ss" again in the future, though he praised the newly-heel title contender for his new direction.
Stay tuned for more from our exclusive interview with Big E throughout the day.
Create Content and Get Paid
---