Exclusive: Bowling For Soup Hoping To Perform At WrestleMania 36!
Jaret Reddick exclusively revealed details of the new BFS album, including hit single 'Alexa Bliss'!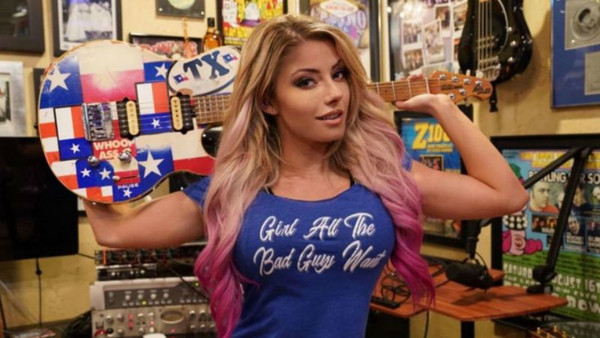 Bowling For Soup blasted their way back into the heads and hearts, of the world of pop punk with their first release in three years recently with a little help from one of the WWE Universe's favourite Superstars - and Jaret Reddick told me that there's a lot more where that came from!
I asked the iconic frontman about 'Alexa Bliss' being part of a new upcoming album:
"It is, yeah. We have a new greatest hits album coming out, so we've already released a greatest hits for our first 10 years and now we're doing the second volume, which is the next six years and Alexa Bliss will be on that. - Songs People Actually Liked Vol. 2 - and of course another new song as well, so look for that around Download Festival."
Now, Bowling For Soup have done more than one "final tour" and are still going strong, performing in the UK next at the aforementioned Download Festival in June - but if the band ever do call it quits, a BFS tribute act might be the next best thing. But who would be the ideal candidates for it?
Oh, man, well, I always thought Steve Zahn would be good to play me because we have similar nostrils - and I know he can play because he was in That Thing You Do and The Wonders - and we could probably get a wrestler to play Chris, right? That just makes sense. And, you know, Gary and Rob I think would be the easiest ones to cast the cause they just look like regular dudes.
Meanwhile, Reddick would also confirm that the band are most definitely sticking around and that they'd love to play at WrestleMania - stating that Vince McMahon was incredibly supportive of their new single, Alexa Bliss, which is getting scarily close to one million views on YouTube. Reddick would also reveal that the song may never have happened had it not been for his son - who didn't believe Five Feet of Fury actually liked the band!
Bowling For Soup will headline Download Festival's Avalanche Stage on Sunday June 14th, with their new album - Songs People Actually Liked: Vol 2 - dropping around then, too.