Faction's Babyface Turn Confirmed On This Week's WWE SmackDown
There's no going back now! This WWE faction is officially a babyface one.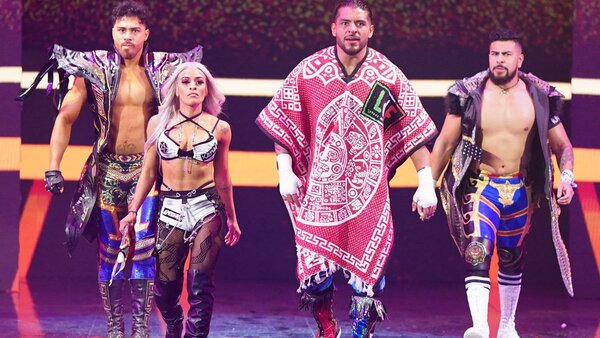 It's official: Legado del Fantasma is WWE's newest babyface faction, and there's really no going back now unless Santos Escobar turns on Rey Mysterio post-WrestleMania 39 and morphs their respectful storyline into something that follows on from Rey's bout vs. Dominik.
Rey-Rey was revealed as the first entrant into this year's WWE Hall Of Fame on Friday's edition of SmackDown. Furious, Dominik came out to rant and rave about his father with Judgment Day. That's when Escobar, Zelina Vega and the rest of del Fantasma emerged to shut them down and set up a bumper six-man tag match.
Dom's team won that, but the story probably doesn't end there.
This is an interesting change for Escobar and pals - they were definitely positioned as disrespectful heels up until this business with the Mysterio family. In fact, it kinda looked like Santos might break away from Legado and link up with Rey full-time for a while, but that doesn't seem to be WWE's thinking.
Is there a place for del Fantasma on the babyface side of things? That remains to be seen, but their recent change is likely part of some wider plan to eventually program Escobar and Rey against one another.