First Look At WWE's WrestleMania 39 Set REVEALED
WWE's WrestleMania 39 stage is in construction - and it looks incredible.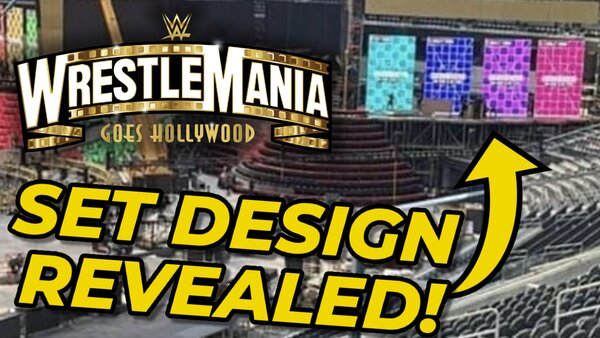 WWE's set for WrestleMania 39 is currently under construction - and a Reddit user has revealed the first glimpse at this year's elaborate stage design.
Redditor u/hoesbeinghoes (yes, really...) posted the snap to r/SquaredCircle on Tuesday night. While it looks very much like a work in progress at the moment, a number of video screens have been erected, along with the entrance ramp and what look like staircases descending from the main stage.
Check it out below:-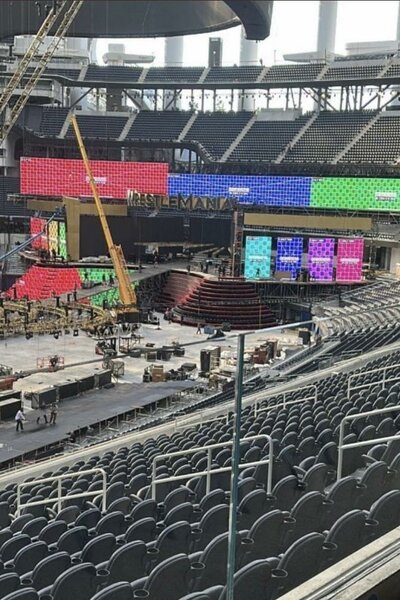 Aesthetics are a vital part of the WrestleMania experience. The 'Show of Shows' remains WWE's biggest, most bombastic show, even as it approaches its 40th incarnation, and the set revealed is always amongst the night's first "wow" moments. This year's is already starting to look pretty dazzling.
WrestleMania 39 takes place in Los Angeles, California's SoFi Stadium on Saturday, 1 April and Sunday 2 April. This will be the fourth consecutive year that the event has been split over two nights, which looks to be the norm going forward.
Although WWE is yet to fully confirm individual lineups for each night, Cody Rhodes and Roman Reigns' colossal Undisputed WWE Universal Championship match will close out night two - and the event as a whole.