Forgotten WWE Star Training For Grand Return
An injured WWE wrestler has started hitting the gym to prepare for their TV return.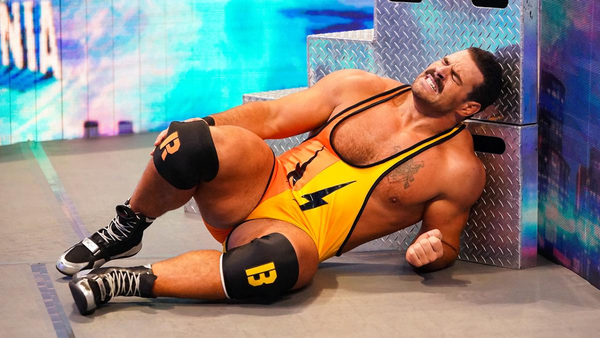 Rick Boogs is currently hitting the gym hard in preparation for his grand return to WWE TV.
The charismatic babyface hasn't been seen on programming since suffering a nasty knee injury at WrestleMania 38. There, Boogs was teaming with Shinsuke Nakamura against The Usos, but the match was only a few minutes old when Rick tore one of his quadricep muscles.
Everyone realised how serious the injury was immediately, and the match trundled along as a two-on-one for a few more minutes before the referee encouraged them to go to the finish. WWE wished Boogs well in his recovery online afterwards, but he hasn't been mentioned on Raw or SmackDown since April.
The wrestler himself posted footage on his official Twitter account that showed him working out in the gym and lifting some weights. That's a good sign that his muscle tear is healing up (Boogs looked steady on his feet in the clip, which would've been impossible with a torn quad), and that he should be back soon-ish.
There's no word on whether or not Rick will reunite with Nakamura or get a brand new role on TV when he comes back though.