Former AEW Star Says Her Exit Was A "Misunderstanding"
This talented star was let go by AEW this past April.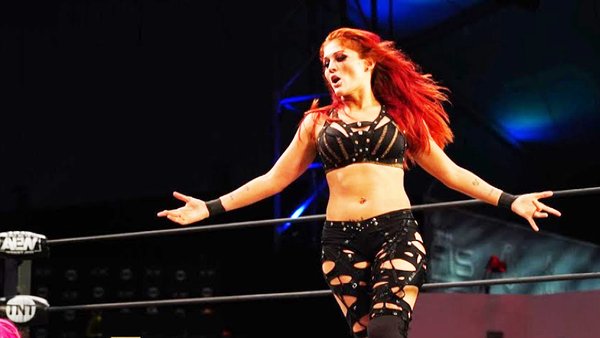 Former AEW talent Ivelisse Velez has declared her exit from Tony Khan's promotion as being a "misunderstanding".
Ivelisse was a part of the Women's Casino Battle Royal at 2019's AEW All Out, then would return to the company in July of the following year, where she would team with Diamante and eventually win the Deadly Draw tournament. Her last match for AEW was a Dark outing this past February, with her announcing in April that she'd been released by the company.
Speaking on the Women's Wrestling Talk podcast about her AEW tenure and her wish to return to the promotion, Ivelisse explained:
"In major companies I would say, if I had a magic wand and I could erase politics, I would say AEW [is where I'd like to wrestle] despite the misunderstanding. I was still able to be completely, utterly myself, Ivelisse 'La Sicaria'. And the misunderstandings only happened in the end, so throughout that, even as I was being presented, which, you know, I love doing tag team stuff and everything like that, but I obviously also am a very accomplished singles competitor as well. I was looking forward to it all, anything and and everything, to just give my entire all despite, you know, not being able to show the AEW Universe those other elements of who I am, etc. I still feel like it is the platform that I could best present who La Sicaria is and everything that has to do with my character, everything that has to do with what I could deliver in every department. So unfortunately, you know, it's just that misunderstanding. But again, if that meant there was a magic wand, of it there was somehow, someway, some miracle that could happen in life, and this misunderstanding could be resolved, I'll say AEW."
Ivelisse's time with AEW hit a bump in the road following a September 2020 Dynamite match against then-NWA Women's Champion Thunder Rosa.
At the time, many reported that AEW management were not happy with how Ivelisse carried herself in this contest, while she herself has since blamed Rosa for playing a part in her AEW release.