Former Fan Favourite Teases WWE Return
"Call Me, Pal!" plea issued by former WWE Superstar.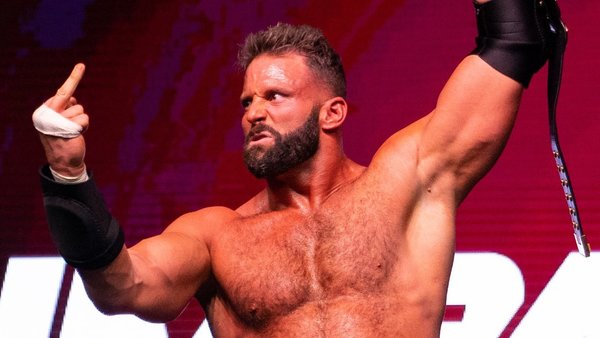 Matt Cardona has jokingly/not jokingly teased his own possible return to WWE.
The former WWE Tag Team and United States Champion went off on life as an independent star during a video posted to his X account following an appearance at GCW Crushed Up 2023.
Grumbling as he strolled the streets of Brooklyn, New York, he said;
Enough of this Indy BS. I need to go back to New York… pic.twitter.com/0lKFWrvWwd

— Matt Cardona (@TheMattCardona) September 11, 2023
"People want to know what it's like to be the 'The Death Match King,' 'The Indy God,'" said Cardona. "I don't know if you can tell it's f***ing raining. Just finished the show, GCW in Brooklyn. I'm walking to my car, that I'm hoping has not been towed in the rain. I wish you could see this. It's raining. It's raining. Unbelievable. I need to go back to New York. I need to go back to WWE. Vince, call me, pal!"
This could of course be Cardona joking around and playing further into his self-appointed "Death Match King" gimmick despite an outward loathing of the genre. He's won multiple Championships in the role since his 2020 WWE release, becoming one of the standout talents just about everywhere outside of the North American mainstream.
Cardona last wrestled for the market leader on a March 9th edition of Monday Night Raw, where he was defeated by Bobby Lashley. He's since worked 187 matches across AEW, GCW, Impact Wrestling, NWA and other promotions, including the aforementioned deep dive into the deathmatch scene with high profile matches against the likes of Nick Gage, and an NWA World's Heavyweight Championship run.