Former NJPW Prodigy Signs With WWE NXT
The former Young Lion will now roar for Triple H (or Vince McMahon, who knows at this point).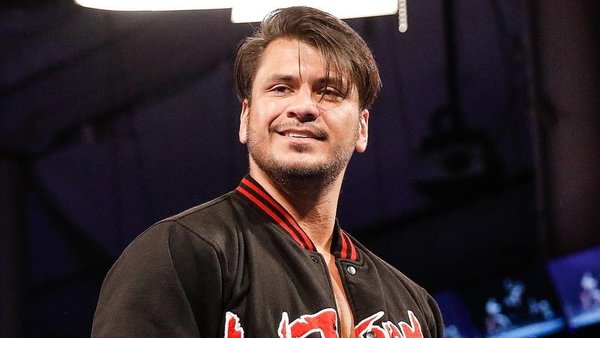 Per PWInsider - a reputable source that tends not to get this sort of thing wrong - WWE has signed former New Japan Pro Wrestling rising star Karl Fredericks.
Should he fulfil his promise - and should he be booked well - this will represent a major coup. At just 32, Karl's physical prime is ahead of him. He is mechanically very good indeed, owing to his training in the legendary proving grounds of the NJPW dojo system undertaken by Katsuyori Shibata. And, as you can tell from the picture above, he is a telegenic and marketable physical presence.
NJPW thought very highly of him at one point - he won the Young Lion Cup in 2019 - and this was consistent with his perception within the industry. He was going to be a star.
As a result of the pandemic, this didn't happen, or at least hasn't happened yet. The traditional mechanisms with which a Dojo graduate succeeds were no longer in place. Karl couldn't go on an extensive excursion, and nor could he travel easily between the two arms of the company. Up until the midway point of last year, during which the rumours of this news began to intensify, he was mostly confined to NJPW Strong: a worthy, solid show that nonetheless didn't feature much in the bloated schedule of the average wrestling super-fan.
This news was expected; Karl said his goodbyes to NJPW on Twitter months ago and was spotted in the Performance Center back in September 2022.