Former WWE Intercontinental Champion Teases In-Ring Return
"We might see me back in the ring at some point."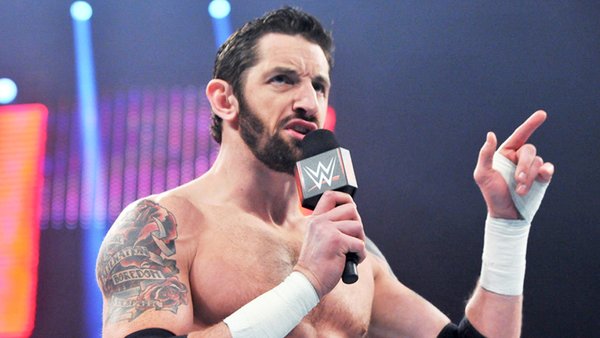 I'm afraid we've got some, well, pretty decent news, actually...
Speaking during an interview with BT Sport, Wade Barrett revealed that he has interest in an in-ring return, should the right opportunity arise.
As the five-time Intercontinental Champion detailed:
"Yeah, I can still move, I can still lift. Body is feeling good. I've always said, 'Look, I'm in shape, I'm fit, and I'm healthy. If the right opportunity presents itself at my door, then maybe we're gonna see a Wade Barrett return in the ring one day."
Barrett continued on:
"I'm not chasing anything. Sometimes guys in these interviews start floating ideas up because they secretly really want to get back in the ring. I love my gig in NXT, I love commentating, it's the happiest I've ever been. I don't have a strange itch I'm desperately trying to scratch. With that being said, I don't think you ever really retire when you're a wrestler. So, if the right opportunity presents itself at the right time, then yeah, we might see me back in the ring at some point."
It's been over six years since Wade last wrestled, with that coming during the 4 April 2016 episode of Raw - as Barrett and Sheamus lost to the New Day in a Tag Team Title contest.
Nowadays 42 years of age, the former Nexus leader first signed with WWE back in 2007. He would famously win the first season of NXT in 2010 before then shortly leading a faction of 'rookies' on the main roster. In addition to those aforementioned IC Title wins, the Brit also picked up a King of the Ring win during his time as an active competitor.
Of course, these days Wade can be found alongside Vic Joseph as part of the NXT 2.0 commentary team. Prior to rejoining WWE in 2020, Barrett filled a similar commentary role for Billy Corgan's National Wrestling Alliance.
Create Content and Get Paid
---