Former WWE Producer Sarah Stock Arrested
Stock was arrested on numerous charges this past weekend.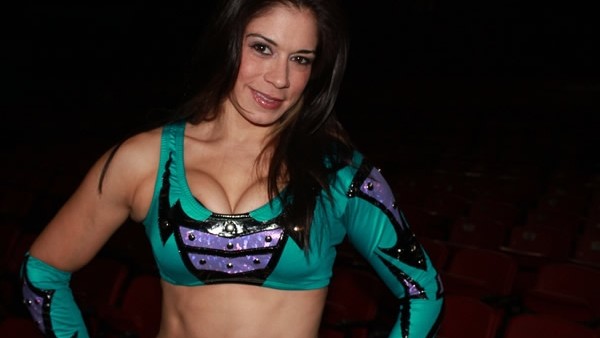 Recently released WWE producer Sarah Stock was arrested over the weekend.
Via PWInsider, Stock was arrested yesterday morning in Evansville, Indiana on several charges of disorderly conduct, being drunk in public, aggravated battery, and resisting arrest. It's believed that these charges relate to an incident that took place at KC's Time Out Lounge and Grill, with a report from HeelByNature claiming that Stock kicked a female in the stomach when outside the restaurant.
Stock has since been released by the Vanderburgh Sheriff's Department after paying a $600 bond.
Having signed with WWE back in 2015 with the initial intention of making her a coach at the WWE Performance Center, former IMPACT Wrestling talent Stock was soon handed a producer role with WWE.
Earlier this year, Stock was one of the numerous names who were furloughed by WWE. After several months on furlough, last month saw WWE officially release Stock at the same time that Mike Rotunda and Gerald Brisco were relieved of their WWE duties.
In addition to performing as Sarita in IMPACT, Stock also wrestled as Dark Angel in Mexico for both the AAA and CMLLL promotions.