Former WWE Star Big Cass Removed By Police From WrestlePro Show
Concerning reports of backstage violence marr New Jersey event.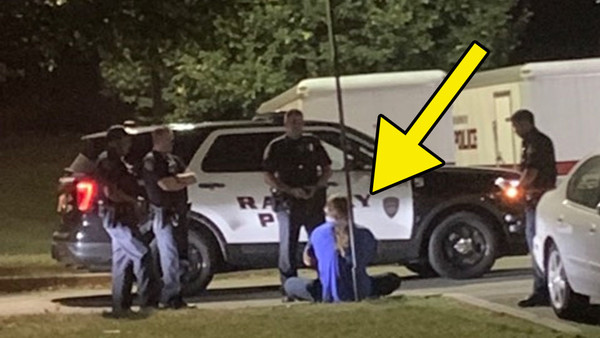 During what was supposed to be a celebration of outgoing owner Pat Buck as he headed off to his WWE producer role, a backstage incident with former WWE star Big Cass overshadowed last night's WrestlePro event in Rahway, New Jersey.
Reports emerged from the event - initially courtesy of Voices Of Wrestling (h/t Reddit) - that Cass had threatened AEW's Joey Janela, accused other wrestlers of stealing his personal belongings and then got into a physical confrontation with Buck who retaliated. He was then removed from the event and was hospitalised after apparently threatening to take his own life.
Despite some claims that Cass had been arrested on-site, David Bixenspan qualified that he hadn't been detained, suggesting also that the image of him sitting surrounded by police fit with the reports of him being hospitalized:

PWInsider.com did some more legwork on the reports and corroborated some of the facts with "multiple sources" confirming that Cass - who was appearing unadvertised for a spot in a battle royal - became "aggressive and erratic" and after a series of incidents, he was expelled with the help of local police, who were already on site.
There was an altercation with Janela, though the severity of that fluctuates between reports from very little to a slap or a threat against Janela's life. It was diffused, according to PWInsider by WrestlePro's Kevin Matthews, but Cass continued his aggressive behaviour towards Janela, prompting the latter to move to another private room to call his match with Dan Maff.
Cass then accused the locker room of stealing his sweater and threatened to "take care" of everyone on-site, before getting into a direct altercation with Pat Buck over the same accusations, which culminated in him allegedly spitting in Buck's face. Buck's retaliation left Cass floored and other wrestlers stepped in to drag Cass out of the room at which point his demeanour shifted from aggressive to seemingly confused.
Police who were already on site (the Rahway Rec Centre is sited next door to the police station) were asked by WrestlePro to escort him from the building and he was later seen sitting outside of the venue with police - though not in cuffs - and was heard by eye witnesses to be upset and making concerning remarks about himself.
He has previously spoken about his battle with depression, addiction and anxiety issues and hopefully this isn't a serious setback for him. If Cass is indeed struggling with mental health issues and is currently being treated in hospital, we can only hope he's getting the support he needs - WrestlePro won't book him again, but if he's to continue being booked in other promotions, they'll have to be able to count on his professionalism backstage. And that's quite apart from concerns over his health too.