Former WWE Star BLASTS Drew McIntyre's Promo Skills
This WWE legend thinks Drew McIntyre is "a gorgeous man", but his mic skills need work.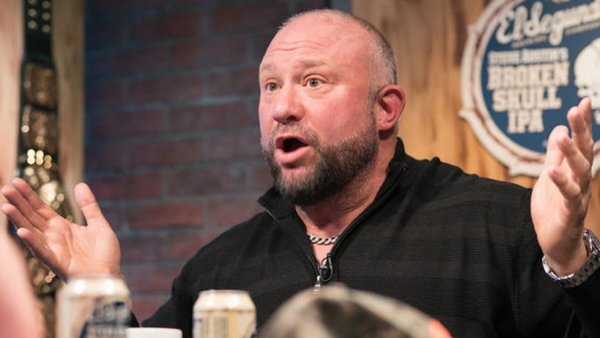 WWE Hall Of Famer and Busted Open Radio host Bully Ray has called Drew McIntyre "a gorgeous man", but says the Scot makes it impossible for him to "care" about his character during promos.
Ray told Busted Open listeners that McIntyre "hasn't touched [him] deeply enough" as a fan on the mic. The former Bubba Ray Dudley thinks the world of Drew as a person, and gets along with him fine, but he has a tough time getting invested in his on-screen persona.
Bully, who also complimented Drew's look by saying: "That's a f*cking pro wrestler right there", added in that he's struggled to get into McIntyre's promo style "since day one". The legend believes that holds his friend back a little, but he's hopeful things will change soon.
Drew has been teasing a full-blown heel turn on TV lately, so perhaps that will revive Bully's interest in his character. It should lead to some fiery promos, at least. Maybe if those are married with McIntyre's excellent in-ring skills, Ray will change his tune.
"I love everything about Drew, but when he talks I...just can't get into him".