Former-WWE Star Brian 'Grandmaster Sexay' Christopher Has Died
He was just 46 years old.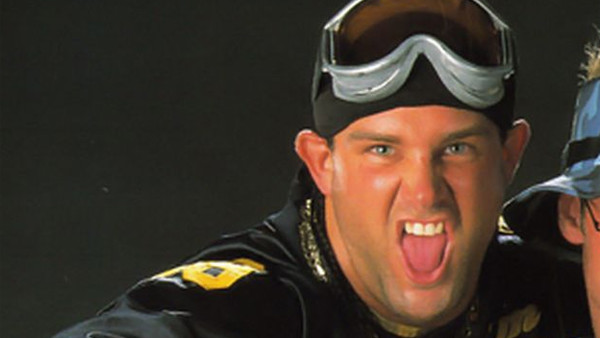 Former WWE Tag Team Champion Brian 'Grandmaster Sexay' Christopher, has died. Multiple sources report he was rushed to hospital last night after hanging himself in jail, where he later passed away, as confirmed by The Wrestling Observer's Dave Meltzer. He was just 46 years old.
The son of Memphis wrestling legend Jerry Lawler, Brian Christopher was born Brian Lawler in 1972. Following in his father's footsteps, he spent a decade working in Memphis' USWA under the name 'Too Sexay', feuding with many of the territory's top stars - including 'The King' himself - before making the switch to WWE in 1997. At first drafted in to bolster the fledgling Light Heavyweight Division, Christopher eventually found his feet pairing with Scott "Too Hot" Taylor as 'Too Much'.
The relationship between Christopher and commentator Jerry Lawler was a running inside gag, with the team mostly making up the numbers before a 1999 transformation thrust them unexpectedly into the spotlight. Adopting the names of Grandmaster Sexay and Scotty 2 Hotty, the newly rechristened Too Cool became unexpectedly over, thanks in part to the addition of the break-dancing superheavyweight Rikishi. Hitting the height of their popularity at the turn of the millennium, Too Cool found themselves in headline programmes opposite Triple H and Edge & Christian.
An ill-advised Rikishi heel turn and a broken leg for Scotty 2 Hotty ended the run abruptly. Christopher was soon shown the door, released from the company when they learned he'd been smuggling drugs to Canada.
Since his release, Christopher drifted around the independent scene, working in TNA for two years alongside other second-generation stars Erik Watts and David Flair. He enjoyed a few brief cameos back in WWE - notably in 2011 when he infamously came back to a muted reception - but was never handed a long-term run back in the company.
Lawler had endured a troubled personal life over the past few years. This past week, it was revealed he had been arrested for a second time as a result of a DUI, following an incident last June in which he and a friend failed to pay a hotel bill. It was in jail where his life came to a tragic end.
WhatCulture.com would like to send our deepest condolences to Lawler's family and friends.
Create Content and Get Paid
---