Former WWE Star Says He Is Not Retired, Wants To Face AEW's Bryan Danielson Again
Could this hugely popular star be set for one more battle against the American Dragon?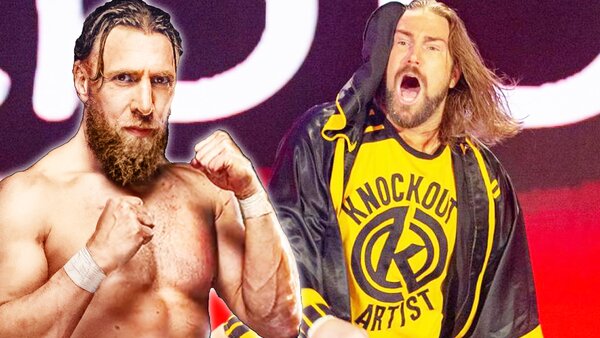 Having not wrestled for over three years, Chris Hero has clarified that he is not retired from in-ring action.
Speaking during an appearance on Fightful's Grapsody show, Hero stated that he is simply inactive right now, rather than being retired.
As the 43-year-old detailed:
"If I was retired, there would have been some kind of a celebration, a ceremony, a festival. A week-long, month-long thing. No, I'm not retired. I'm currently inactive. I just can't stay away from wrestling in any way. So as I bide my time and wait for the right thing to come back for and start having matches again, I have kept pretty active. I've done a bunch of seminars, I've done signings, of course. Then I kind of dabbled into the world of producing."
A huge favourite of the independent scene over the years, Hero is also known to some for his time under the WWE banner as Kassius Ohno. The hugely talented veteran had two stints with WWE, with him initially being a part of FCW and NXT between 2011 to 2013, and then returning to the promotion from 2016 through until 2020.
Away from WWE, Chris Hero made a name for himself with the likes of Pro Wrestling Guerrilla, Combat Zone Wrestling, Chikara, IWA Mid-South, and Ring of Honor.
Elsewhere during this Grapsody interview, the Ohio native noted how he would love the opportunity to wrestle AEW's Bryan Danielson once more. Those two have put on several absolute classics over the years, and Hero is very much keen on the idea of locking horns once more with the American Dragon.
As of this writing, Chris Hero's most recent match - under his Kassius Ohno moniker - came on the 2 April 2020 edition of NXT UK, where he was an unsuccessful entrant in a battle royal to crown the #1 contender for the NXT UK Title that was at that point held by WALTER.