Fox Picks Up Dwayne 'The Rock' Johnson's Comedy Wrestling Series
Semi-autobiographical pilot to be co-produced by film superstars.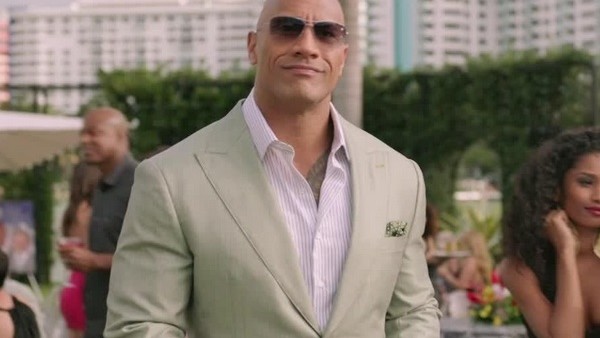 Dwayne "The Rock" Johnson may be the busiest man in entertainment, but his wrestling and acting/production careers have remained separate... until now.
Variety is reporting that Johnson and comedy superstar Will Ferrell are teaming up for a semi-autobiographical comedy series about a young wrestler, and that Fox has already signed off on the pilot for it.
Co-produced by Johnson's Seven Bucks Productions and Ferrell's Gary Sanchez Productions, the series will focus on the burgeoning relationship between the charismatic up-and-coming star and a shy sitcom writer (based on executive producer and former WWE writer Brian Gewirtz) who is hired for the fictional wrestling promotion's creative team.
Other executive producers include Johnson, Ferrell, Seven Bucks' Dany Garcia, and Ferrell's longtime writing partner Adam McKay. The pilot's script will be written by Andrew Gurland, creator of FX's "Married" series.
Johnson, who celebrates the 20th anniversary of his WWE debut next month, was particularly interested in portraying the world of pro wrestling for a larger television audience, and explaining just how wild the sport can be. He told Variety, "The entertaining show that goes on in front of the crowd pales in comparison to the insanely entertaining show that goes on backstage. Brian and myself can't wait to tell our stories."
No timetable has been announced for production on the single-camera, hour-long comedy.
Create Content and Get Paid
---