FOX Pushing WWE To Bring Back Live Crowds
Could WWE soon be following the NBA and MLB's lead?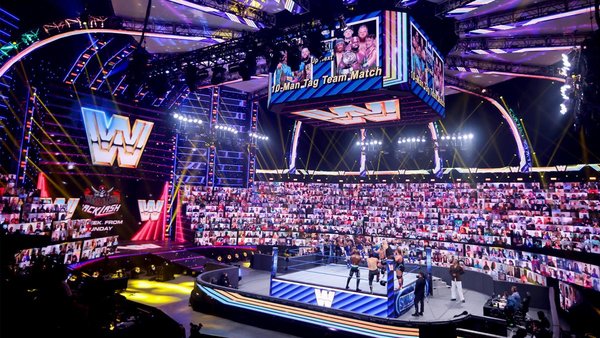 With WWE currently planning to have live fans in physical attendance for this year's SummerSlam PPV, there's now word that FOX officials are pushing Vince McMahon's sports entertainment giant to return to live crowds as soon as possible.
As per the usually reliable @WrestleVotes, the past several weeks have seen FOX privately pushing WWE for an update on when they can expect McMahon's company to commence touring once again.
Of course, FOX agreed a mammoth $1 billion, five-year deal to house SmackDown back in 2018, hence why they're keen to see WWE return to live crowds in order to make the product feel more, well, vibrant and energised.
By this point in time, the NBA and MLB are both allowing a restricted number of fans to be in attendance for games, and clearly FOX wants WWE to follow suit on that front.
In addition to those plans to have August's SummerSlam event take place in front of a live audience, there have been rumblings that WWE may also hit the road with the SmackDown and Raw episodes that are either side of Sunday 18 July's Money in the Bank PPV.
Create Content and Get Paid
---