Fuego Del Sol Paid More For AEW Dark Than WWE Raw Appearance
"AEW is taking care of me much better than that night."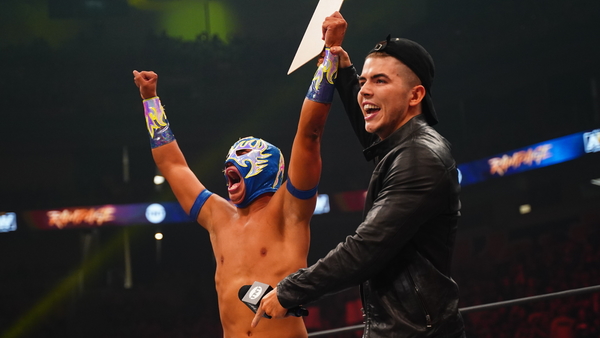 According to Fuego Del Sol, he made more money for his first AEW Dark appearance than he did for appearing on WWE Raw.
Having finally become #AllElite recently after making AEW appearances across the past year or so, Fuego revealed this titbit during the latest episode of the AEW Unrestricted podcast.
In terms of that Raw appearance, Fuego Del Sol wrestled as KJ Orso in a squash match defeat to Erick Rowan on the 6 January 2020 episode of WWE's red brand show.
Speaking in the third person, Del Sol explained how Orso had to practice a spot over and over prior to that Raw, and how he had to hide a blood capsule in his mouth and that the blood in said capsule couldn't look like blood when it eventually came into play.
As Del Sol put it (as per SEScoops):
"I couldn't do it at the time, so he [KJ Orso] did it. It was a good payday for him, and he went from there. He took this prop guy and they had this little capsule in his mouth, and so he just had to spit into his hand and rub it all over his face because it couldn't be blood on a PG show. There's no blood. It was just red mist, red substance. There was a big man saying this over and over, 'It can't be blood'. You had to cover your face the whole time to kind of hide it. I got part of his money that night. It wasn't that great. I remember getting my first AEW Dark cheque and thinking, 'Oh man, AEW is taking care of me much better than that night'."
Create Content and Get Paid
---