Goldberg Calls Current WWE Man "Prototypical Wrestling Superstar In 2022"
Someone special is catching Bill Goldberg's eye lately, and he thinks they're the future of WWE.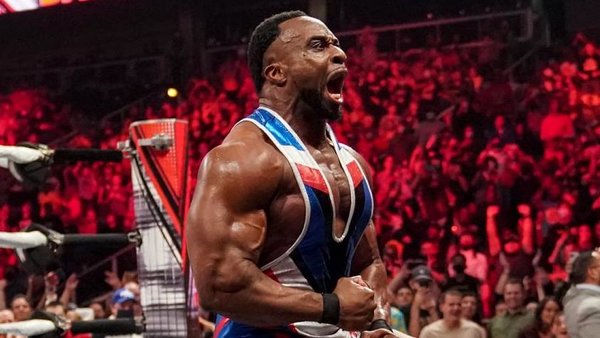 Bill Goldberg believes Big E is the future of WWE.
During an interview with Sports Illustrated, Goldberg called E the "prototypical wrestling superstar in 2022". He was slightly disappointed to see his favourite lose the WWE Title at last week's Day 1 pay-per-view, but Bill thinks that's "only going to be a bump in the road".
The ex-WCW legend and WWE Hall Of Famer can see many more championships for E in the future.
Goldberg told SI that he feels "old enough to be [Big E's] grandfather". Even so, he refuses to rule out returning to WWE himself one day - Bill enjoyed his recent feud with Bobby Lashley, and said he'd be willing to talk if Vince McMahon approached him with another offer for more dates this year.
Could a match opposite New Day's E be on the cards? It's possible, especially if both men are fond of one another. Goldberg also added that he's a "huge fan" of the former WWE Champ "both personally and professionally".
This could be one to look out for during WrestleMania season. Goldberg vs. Big E might be something WWE are interested in pursuing.
Create Content and Get Paid
---