Goldberg Denies Burying Bray Wyatt At WWE Super ShowDown 2020
Goldberg's Universal Title win over 'The Fiend' remains one of WWE's most controversial bookings.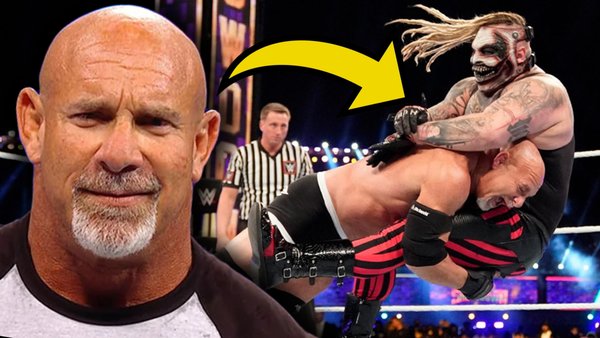 Goldberg's one-sided defeat of Bray Wyatt's 'Fiend' character at WWE Super ShowDown 2020 remains one of the promotion's most contentious modern booking decisions, but the victor claims he didn't have anything to do with the decision.
The WCW icon unpacked the situation in a recent interview with Shakiel Mahjouri for SHAK Wrestling. Goldberg, who took Wyatt's WWE Universal Title that night, claimed he had flown to Saudi Arabia thinking he was going to lose. The decision-makers then flipped the outcome, with the then-53-year-old heading Bray his first true loss as 'The Fiend'.
Said Goldberg (h/t Figure Four Online/Wrestling Observer):-
Let's put it this way. I've never said anything that wasn't true in the wrestling business. I'm a talent and I do what the boss tells me to do. I flew to Saudi Arabia knowing I was going to lose. Then somehow it changed and the finish was different. It surely wasn't me because it's an extremely selfish move to do. Number two: truly it wouldn't be about the business. It would be about myself. Number three: who the hell am I as a part-time guy to come in and demand anything? Truly, I'm not. Vince gave me opportunities that maybe I didn't deserve in the past. I owe that man just about everything...
Continuing, Goldberg claimed to have never outright said "no" to putting another wrestler over. He would like the chance to meet Wyatt face-to-face to make sure he knows that, stating that there was "no way in hell" he would have insisted on going over at Super ShowDown 2020:-
First and foremost, I've never said no to putting anybody over. Maybe back in WCW I didn't agree with putting [Chris] Jericho over or something like that. If I can remember correctly because I didn't think it was time for the character [Goldberg] to be involved in any comedy. But not in a million years in that Fiend situation in Saudi [Arabia] would I have done that. No way in hell. I'd love to see him [Bray Wyatt] face-to-face and make sure there is not one percent of his being that believes that I changed that match.
Wyatt became Universal Champion four months prior to wrestling Goldberg, having defeated Seth Rollins at Crown Jewel 2019 the previous October. Though his 'Fiend' character split opinion, Bray's Saudi Arabian defeat was largely seen as an ageing part-timer thwarting the rise of a gimmick that inspired great devotion amongst its proponents.
One month later, Wyatt was "wrestling" John Cena inside the Firefly Fun House at WrestleMania 36. Goldberg, meanwhile, dropped the Universal Title to Braun Strowman at the same two-night event.