Goldberg Involved In Bloody Farm Accident
Ex-WWE star Goldberg was hurt after bashing his head on a tractor this week.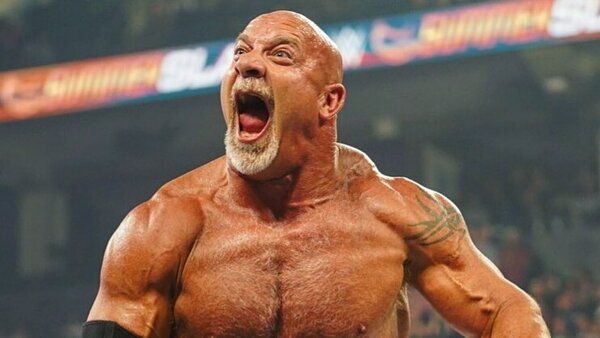 CONTENT WARNING: Blood, injury.
Former WWE star Goldberg posted a bloody image to social media on Instagram, showing his state after suffering a farming accident.
The 56-year-old posted the following images to Instagram on Tuesday:-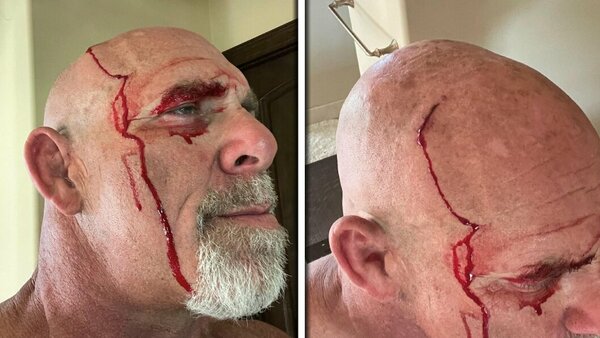 The bloody shots came attached with a caption:-
Verified #tpost 1 , Goldberg 0 #happytuesday #aintgottimetobleed #lifeonthefarm #clutz #tractor #shootingrange #mishap #gotcolor #hardway #wrestling #oldschool #fleshwound #hardhead #spear #jackhammer #whosnext #superglue #texas 😏 #tisbutafleshwound
Speaking with TMZ Sports, the former world champion's representative claimed that Goldberg was working on his property when the accident happened. He bashed his head on a tractor, opening up the gash, with the wrestling veteran telling TMZ:-
"[It was]... just a flesh wound."
Fair enough.
Goldberg hasn't wrestled since February 2022, when he lost to Universal Champion Roman Reigns at Elimination Chamber in Jeddah, Saudi Arabia. This effectively closed a five-year-plus wrestling comeback run that began with a return ahead of Survivor Series 2016, where he squashed Brock Lesnar, and eventually encompassed two Universal Title reigns.
The 56-year-old became a free agent late last year, when his WWE contract expired. Rumours of a globe-spanning retirement tour for the former WCW icon persist.