Goldberg Ribs His Own WWE Comeback During Interview
Goldberg knows that some fans are frosty on his imminent match with Bobby Lashley.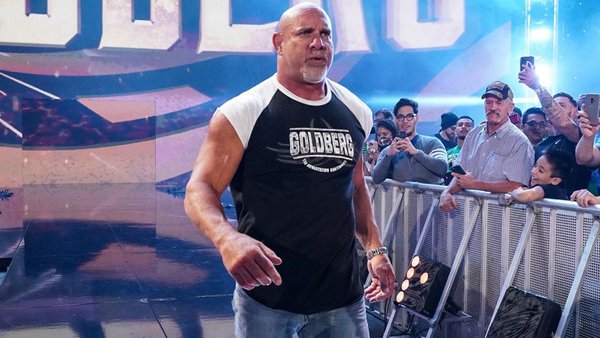 Goldberg knows that his latest WWE comeback doesn't appeal to every fan out there.
The comeback king, who seems destined to face Bobby Lashley for the WWE Title at SummerSlam and will appear on Monday's episode of Raw, told CarCast that the promotion might want to think about branding his match with Lashley as the following.
Get this: "Godzilla vs. The Geriatric King Kong".
Holy self-burn, Bill. The WCW legend then went on to say that nobody should go into Lashley vs. Goldberg expecting to see "a lot of technique". This won't be an in-ring classic, put it that way, but Bill does believe they can pull something worthwhile out of the bag and surprise a few folks.
The Hall Of Famer feels good physically - he's had more time to train for the bout with Bobby than he did for some other return matches, and Goldberg thinks that'll stand both in good stead come bell time. Of course, he's keen to squash (ahem) any illusions that they'll work some technical classic or wow crowds with aerial moves that'd make Rey Fenix blush.
It is kinda cool that Bill can take the p*ss out of himself too.
Create Content and Get Paid
---